SHOWTIME, One-Stop Platform for Cosplay Community!
11 Juni 2021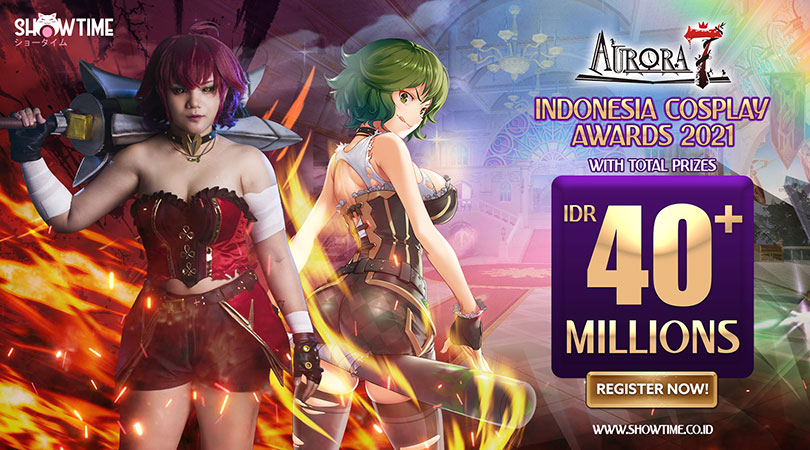 In early May, we already heard about the existence of a new platform called SHOWTIME which should become a home for Cosplay Communities to channel their talents and creations through an online platform!
SHOWTIME is an online platform that provides various info of Cosplay activities; starting from profile info, cosplay competition, Cosplayer community, even showing you how to be part of the world of Cosplay.
Interested? The first online competition stage will collaborate with a brand-new game from 8elements, namely Aurora 7 Indonesia, which is ready to hold an event titled the A7 COSPLAY AWARDS 2021!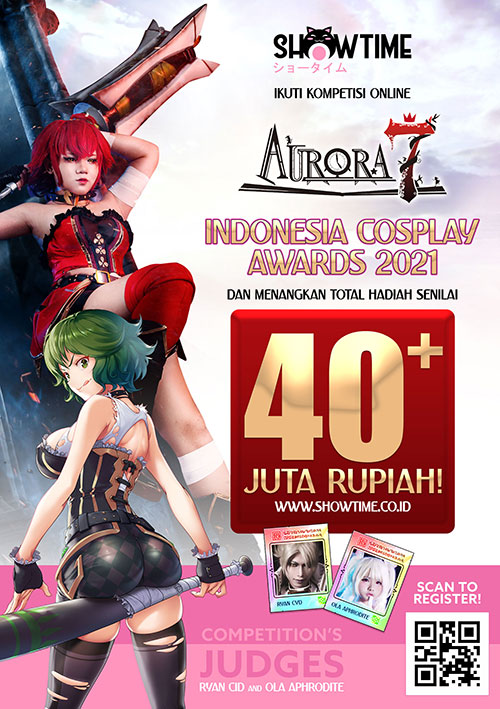 The good news is now you can access the official website HERE to immediately REGISTER and see the latest information on it. Registration is free of charge and then the participants are given 60 days to prepare costumes themed with characters from the Aurora 7 Indonesia game. The registration period will start from May 31st until July 12th, 2021.
Quite easy and interesting because the character choices of A7 Indonesia are iconic characters from well-known classic fairy tales such as Alice in Wonderland, Wizard of Oz, Little Red Riding Hood, Pinocchio, and many other choices.
Take your best photo using the costume of your choice and upload it on the SHOWTIME site. The scoring system is according to the voting of fans and also cosplayers themselves. Then, it will later enter the judging phase by veteran cosplayers such as Rian CYD and Ola Aphrodite.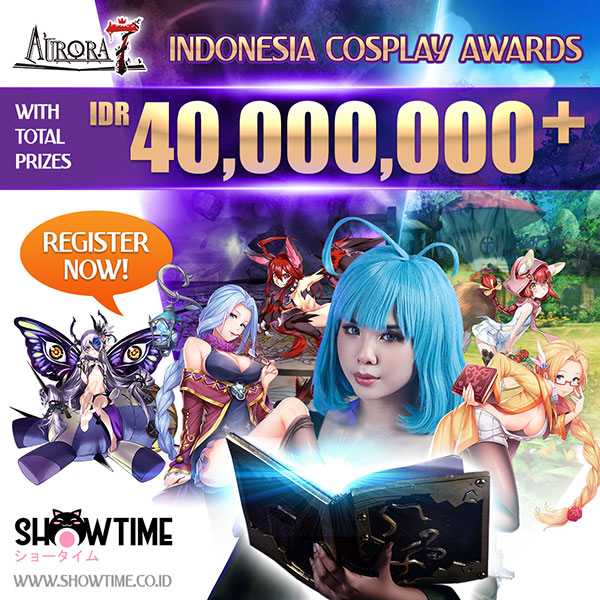 The prizes prepared for the Showtime x A7 Cosplay Awards 2021 are around 41 million Rupiah, for several categories including Most Voted Cosplayer, Best Male, Best Female, Best Make-Up, Judge's Favorite, Best Low Cost Cosplay, and Most Original.
Not only participants will get prizes, since the supporters would also have the opportunity to win prizes from the Lucky Wheel; such as 1 unit Yamaha Lexi motorbike, 2 units of Samsung A71 HP, and 6 MAP vouchers @Rp. 500,000!
Don't miss it! Visit www.SHOWTIME.co.id and join the Cosplayer community throughout Indonesia!