[GOC] Top-up A7 Indonesia, Win Cashback OVO
09 Juni 2021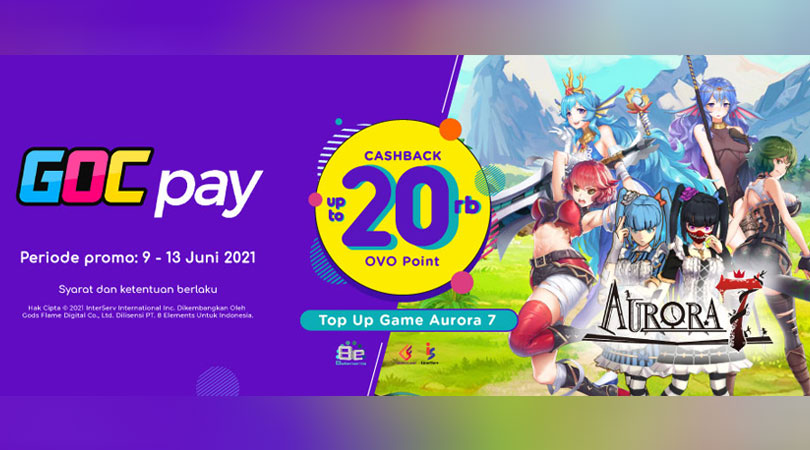 It's FUN to play Aurora 7 Indonesia, right? Did you already have an SSR hero? Well, here grab your chance now!
Don't lose to other players, strengthen your formation with a variety of cute and impressive characters from famous fairy tales in the latest 2021 Action-JRPG, AURORA 7 INDONESIA!
Now, for every transaction with a minimum purchase (top-up) of IDR 100,000 using GOC-pay via the PayandPlay site, you will receive Cashback!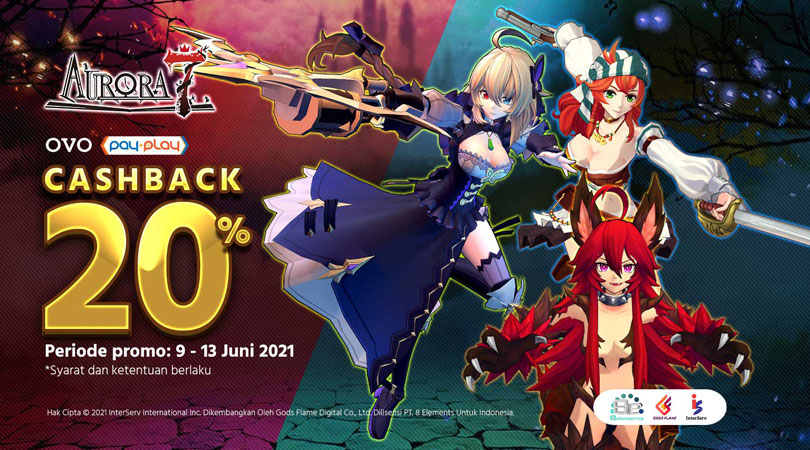 This OVO Cashback promo only lasts for 5 days, don't miss it, 9- 13 June 2021. Maximum cashback of 20K OVO Points (1 OVO Points = Rp.1) has a quota limit per day.
For more detailed information, please see the following terms and conditions:
1. Promo period is 9 - 13 June 2021
2. Cashback 20K OVO Points with minimum transaction IDR 100,000 (OVO Cash)
3. Cashback in the form of OVO Points (1 OVO Points = Rp1)
4. Cashback will be sent no later than 3 x 24 hours
5. Promo quota is limited every day
6. If a user doesn't receive OVO Points after the transaction, please contact our support at email: support@goc.id (24 hours)
7. GOCpay has the right to cancel given OVO Points if there is any fraud practice in the implementation of this event
8. The terms and conditions of this event may change at any time without prior notice
9. GOCpay reserves the right to amend or end the promo at any time without prior notice
10. Promo applies exclusively to games listed on OVO payments
So, don't waste your time! Use this promo to get other benefits at Aurora 7 Indonesia!