Top Up Unipin #pakeDOKU
Date Posted : 18/11/2019
UniPin and Doku want to give special promos to all of you gamers!
Just top up at UniPin #pakeDOKU now, you can immediately get a discount of Rp 10,000! What are you waiting for, top up your favorite game at UniPin so you can get bonuses and other attractive promos from DOKU and UniPin!
Terms and conditions :
Promo valid on November 11 - December 12, 2019.
Get the special code at https://doku.promo/
Top up your favorite game using DOKU payments at UniPin.
Enter the special code before making payment.
The code will apply to purchases with a minimum of IDR 100,000.
The code can be used 1x for 1 ID during the promo period.
The number of codes is limited.
If you experience problems with the code, you can report to care@doku.com
DOKU and UniPin have the right, without prior notice, to take the necessary actions if a user is suspected of fraud or misuse.
Terms and conditions are subject to change without prior notice.
Don't miss the promotion, Unipin, let's top up now!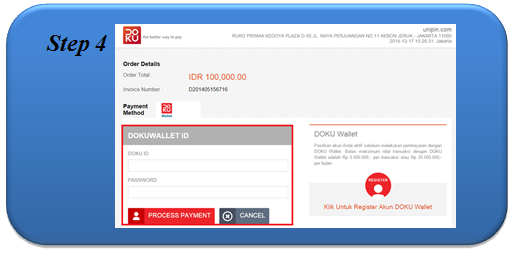 Happy gaming! Top up the cheapest and fastest game credits only at UniPin. Stay tuned for other interesting promotions with UniPin social media followups and YouTube UnniPinGaming.