Rise of Nowlin Mid-Autumn
Date Posted : 15/11/2019
Hi Twigsters,

Rise of Nowlin, the latest mobile MMORPG published by 8elements, held new updates and events Mid-Autumn Festival. After a month of release on three countries, Rise of Nowlin team brings new updates and events on this November. Coincide to the update, there will be beneficial events for newcomers. Yes, this will be great deals and opportunity to immediately catch the level and unite with all the legends who played Rise of Nowlin. The Mid Autumn Festival will start today, 15th November 2019 and all players will get all the rewards!
7 Days Login Rewards!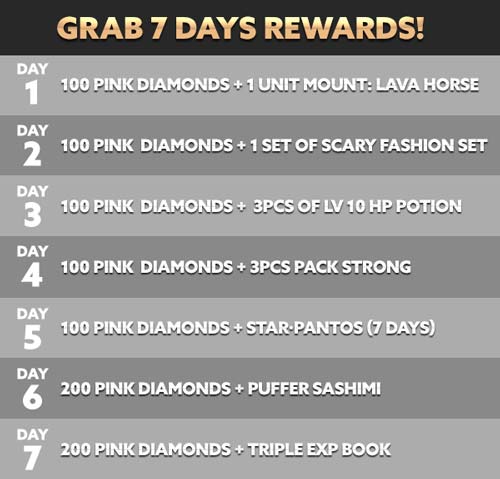 Limited Special Login Bonus!
*Table 1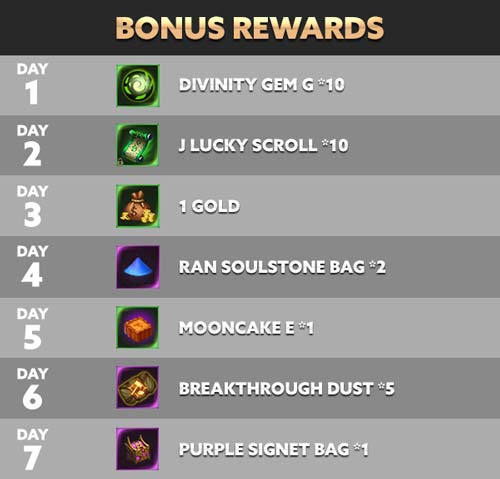 Big Discount on Special Mounts and Training Books!
Ride with powerful beasts to roam the continents and speed-up your movement with style to complete tasks faster and to increase your character's power! Get the new Mount collection with a special price to unlock the mount buff that will make you stronger! This event will be held for 7 days and selected mount discount is limited only for the first 10 purchasers per day!
MOUNTS
Horned Lion
Discount 70%
Panda
Discount 60%

500 Training Book
Discount 60%
Play the new premium free-to-play game with your friends to make it more fun!
Download Rise of Nowlin on:


Google PlayStore

App Store

INSTALL via Official Website