SEACA 2019 eSport Tournament
Date Posted : 11/11/2019
Free Fire, DOTA 2, PUBG Mobile are three popular games in the country that will compete at UniPin SEACA 2019 tournament. To make the tournament more exciting, UniPin prepared IDR 2,4 billion for the total prize, as their dedication to support esports growth in Indonesia.
This tournament opened with UIC qualification round (UniPin Indomaret Championship) and UCL (UniPin City League), which started in April 2019. Aside from those two competitions, UniPin also held a qualification round in Malaysia called UKK Championship (UniPin KK Mart Championship) and UniPin SEACA 2019 Philippine Qualifier di Philippines.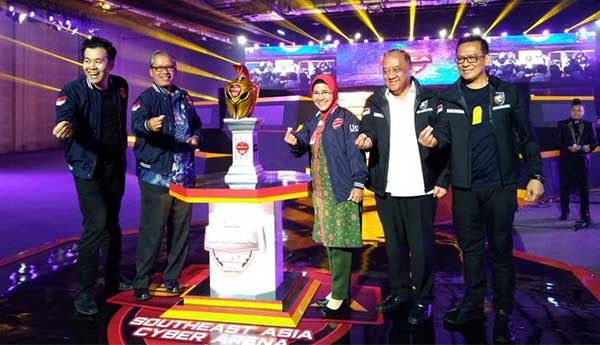 2019 is the second year for international scale e-sport tournament, Southeast Asia Cyber Arena (SEACA) by UniPin. This year, 66 teams that came from 24 different cities across Indonesia, as well as few countries in South East Asia region, will compete for the first place on Grand Final UnipPin SEACA 2019 that will run from November 8 to November 10, 2019, at Kartika Expo, Balai Kartini, Jakarta.
For the opening ceremony itself, Ashadi Ang, as the CEO and Co-Founder of Unipin, said few welcome speeches, "The current trend of global eSports right now has undergone rapid growth. In this case, UniPin has been a pioneer for the eSports ecosystem in Indonesia. Because of that, via this tournament platform we held, hope it can make UniPin SEACA 2019 as a facilitator to push the growth of Indonesian eSports."
Image courtesy: DuniaGames