[Rise of Nowlin] Fantastic Deals for iOS Celebration!
19 Maret 2020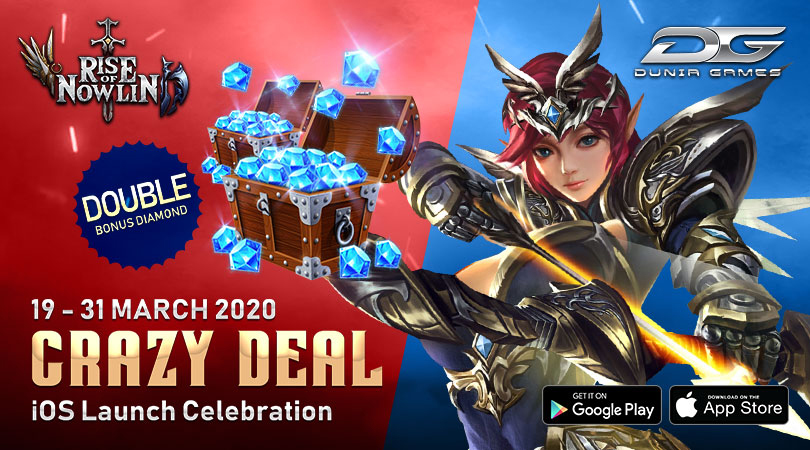 #FantasticDeals #iOSLaunch #OpenWorldMMORPG #RiseofNowlin #DuniaGames
Stay fit, Legends! Keep your health and maintain work performances even from staying at home. Well, we have good news for those of you who have been waiting for an iOS version of Rise of Nowlin in Bahasa. Now, your dream has been fulfilled!
Moreover, the long-awaited iOS Bahasa version will be accompanied by a new promo that allows you to get bonus Diamonds doubled! It's the perfect time to strengthen your character in Dunia Games - Rise of Nowlin, for the rest of this month!!
To celebrate the launch of the iOS Bahasa version, there are two fantastic deals available through several local channels to purchase Diamonds (currency in Rise of Nowlin), via PayandPlay. It officially begins from March 19th until March 31st, 2020!
Rise of Nowlin - iOS Launch Celebration
"Double Bonus Diamonds"
19 - 31 Maret 2020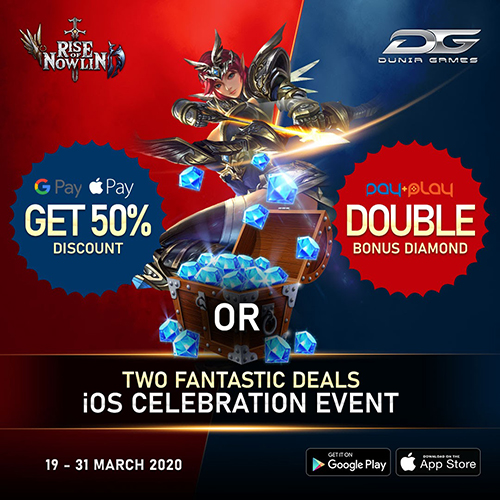 TERMS & CONDITIONS:
1. During the event, users who purchase Diamonds through the local payment on PayandPlay will get 100% bonus diamonds for each successful transaction.
2. For users who purchase Diamonds during the event through the Google Play & iOS App Stor channels will get a 50% discount in their transactions.
3. This event applies to all users on Android & iOS versions, during the event period.
4. Any users who make payments outside the designated payment channels would be considered invalid, and Rise of Nowlin staff will not be responsible for any obstacles or problems that users encounter.
Crazy Deal Double Diamonds (PayandPlay)
No more hesitation! You will get 100% extra bonus Diamonds for every purchase transaction (minimum 10 USD), by using your favorite local payment services.
More good news, our PayandPlay website has already featured with a new method of Top-up that will make your whole transaction process a lot easier. Just follow these simple steps below:
1. Visit the official site: https://payandplay.asia/
2. Login, or Register if you do not have PayandPlay account yet.
3. After that, click the TOP UP button in the Rise of Nowlin section.
4. Then select your 'COUNTRY' & 'PAYMENT CHANNEL' that you prefer.
5. On the next page, choose the denom that you want to buy and complete your transaction.
6. Once you have completed all the processes, SERIAL CODE will be available for you to redeem in the game.

What are you waiting for, Legends! Use this rare opportunity to strengthen your character with a variety of the latest updates on Rise of Nowlin, and be the strongest hero!
INDONESIA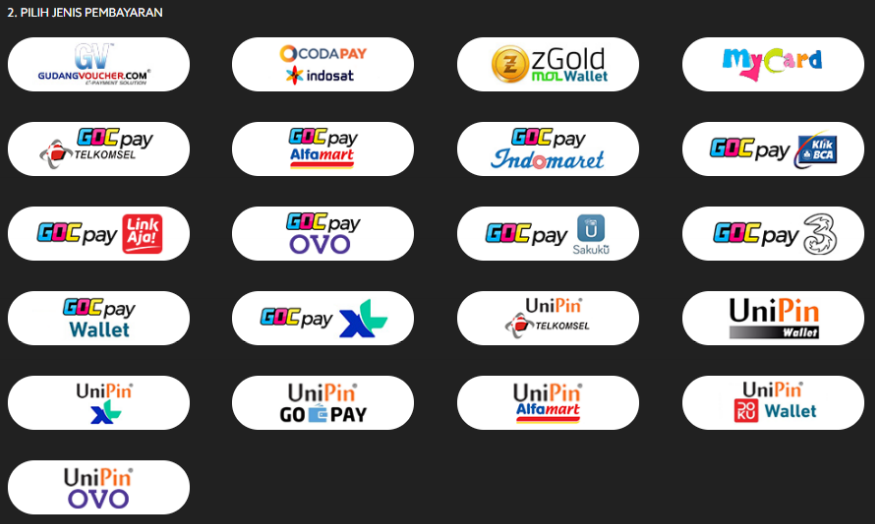 PHILIPPINES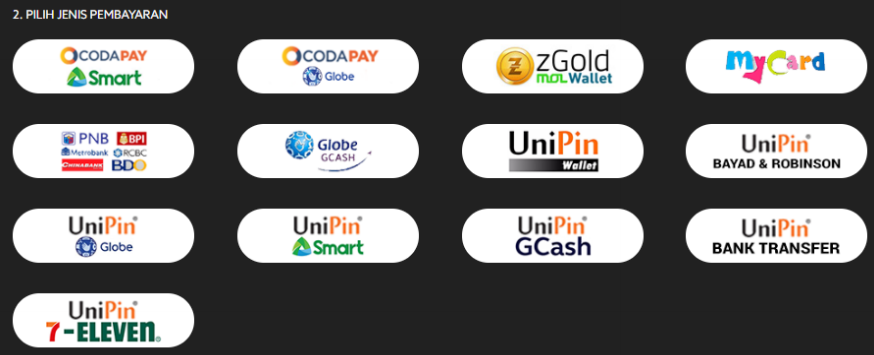 MALAYSIA


SINGAPORE


MYANMAR


These are some of the examples of Local Payments for countries in Southeast Asia region
Crazy Discount Cheaper Diamonds (Google Play & App Store)
For this event, with the same purchase price, you can get a lot more Diamonds! This is your opportunity to strengthen your character hero to the maximum capacity with all of the new updates earlier in Rise of Nowlin!!
The best moment to get a festive discount bonus!
Starting with the minimum amount of 9.99 USD purchase, you can get 50% Discount price for each transaction on payment using Google Play or iOS App Store services. For example:
1,590 Diamonds = 5 USD
7,390 Diamonds = 20 USD
10,990 Diamonds = 25 USD
13,990 Diamonds = 30 USD
21,990 Diamonds = 40 USD
30,990 Diamonds = 50 USD
See how cheap those many blue diamonds you have always wanted? Grab them all!