How to Anticipate the Rise of Digital Frauds in Indonesia
02 Desember 2022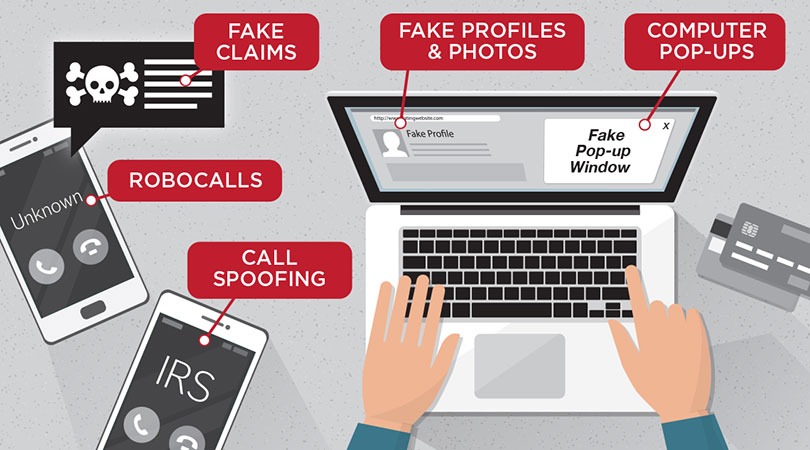 We all understand that the digital transformation era will bring many opportunities and conveniences, but also has its challenges. One of the biggest challenges of digitalization is the existence of irresponsible people who take advantage of technology, security holes and consumer ignorance to commit a digital fraud.
What is Digital Fraud?
Digital fraud is an activity made by people using the internet to defraud other people of their money or information. The difference with cybercrime is the latter term used for any criminal activity where computers or networks are used to harm an individual or a business. This can include cyberstalking and online harassment, as well as digital fraud.
Digital fraud covers such as phishing scams, identity theft, online impersonation, ransomware attacks, and porting. The latter consists of hackers transferring your mobile phone number from one service provider to another to gain access of your personal and financial information.
For individuals that have been defrauded via an online scam, this can be upsetting and financially worrying. For businesses, digital fraud doesn't just siphon away your hard-earned profits: it can negatively affect the brand reputation that you spent time, effort, and money building. Once you've got a bad rep, there's little you can do to get it back.
Types of Digital Fraud
Based on the latest research of 'Digital Fraud in Indonesia: Mode, Medium, and Recommendations' which was compiled using an online survey method with non-probability sampling from 1,700 respondents in 34 provinces in Indonesia, described the existence of fraud in the digital world.
From the results, there were five types of digital fraud that were most accepted by respondents, namely fraud under the guise of gifts (91.2%), illegal digital loans (74.8%), sending links containing malware or viruses (65.2%), fraud under the guise of a family crisis (59.8%), and illegal investment (56%).
Meanwhile, the five types of fraud that were the least accepted by respondents included fake school/scholarship acceptance (19.9%), acceptance in the job recruitment process (20.6%), piracy/hacking of digital wallet accounts (25.6%), fraud under the guise of love / romance (27.7%), and personal identity theft (29.2%).
Fraud under the guise of gifts is the type of fraudulent message most often received by respondents because of its nature which tends to be delivered randomly and en masse through various types of mediums, especially through features attached to every cell phone (calls or SMS).
Digital Fraud Disadvantages
In addition, digital fraud disadvantages have many vary. For any victims, digital fraud can certainly cause a lot of losses, both material and immaterial in nature.
Material losses can be in the form of money, goods, or other physical objects. Meanwhile, immaterial losses can be in the form of time, feelings, leakage of personal data, physical or other things.
Interestingly, this research shows that more than half of the respondents (50.8%) who are victims of digital fraud stated that they had 'nothing to lose'. That way, it's understandable if some respondents think there is no loss because letting go of losses due to digital fraud is an effort to quickly move on from this ordeal.
In the digitalization era, comes the need to protect ourselves from digital fraud, such as impersonation, phishing attacks, malware and identity theft. Fraudsters are becoming more and more intelligent, meaning preventative measures have to constantly improve and outwit any malicious forces.
Software especially designed to automatically detect and take down the offending parties is the safest and most effective way to stay out of digital frauds. Beware, guys!