12 Most Elegant Cosplays Expressing Your Zodiacs
07 Juni 2022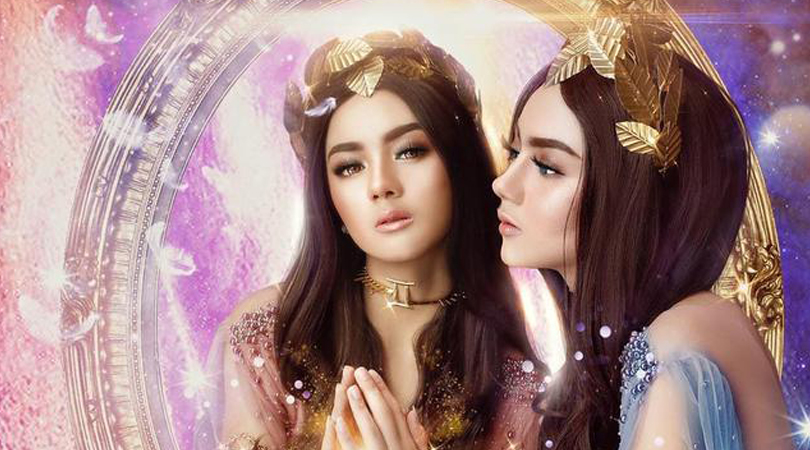 Want to have a new interesting theme cosplay? See these celebrities who are expressing the 12 zodiacs below. The photo session made by FD Photography entitled "The Eternity of ZODIAC" had displayed an elegant cosplay aspiration style.
As the original post at the FD Photography IG, here is the showcase of elegant portrait of the zodiac cosplay combined with amazing photo techniques and famous classic fashion styles.
1. SAGITTARIUS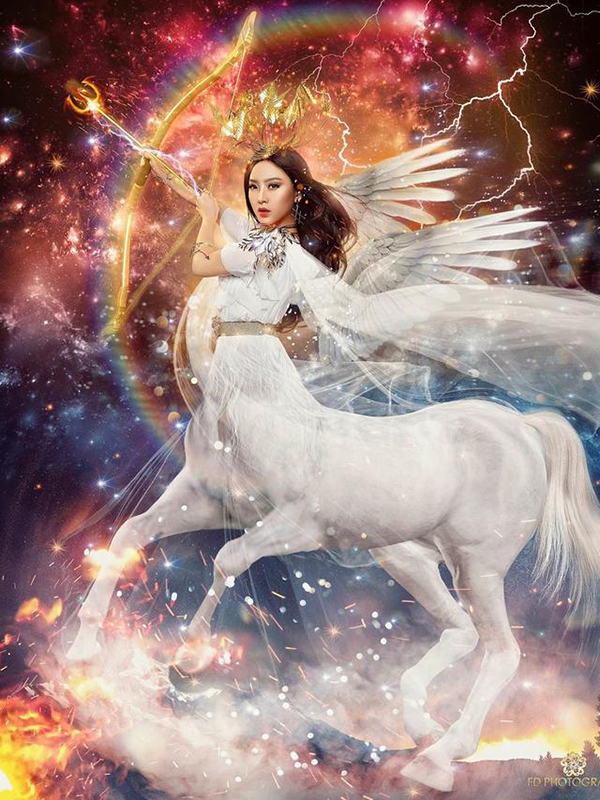 This zodiac with the Centaur symbol is played by Natasha Wilona who looks stunning with a bow as the hallmark of Sagittarius.
2. SCORPIO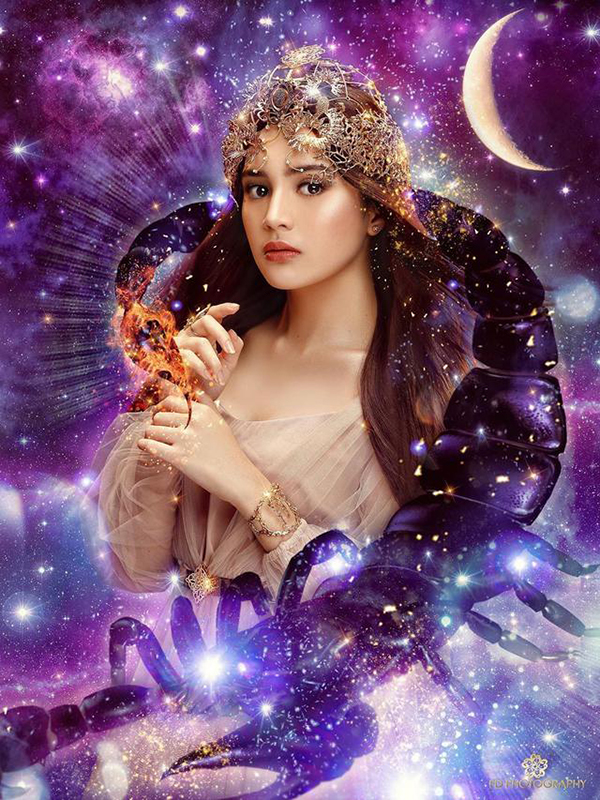 Symbolized by a scorpion, this zodiac is represented by Beby Tsabina dressed in a brown pattern complete with a headband decoration that gives a very elegant impression.
3. LIBRA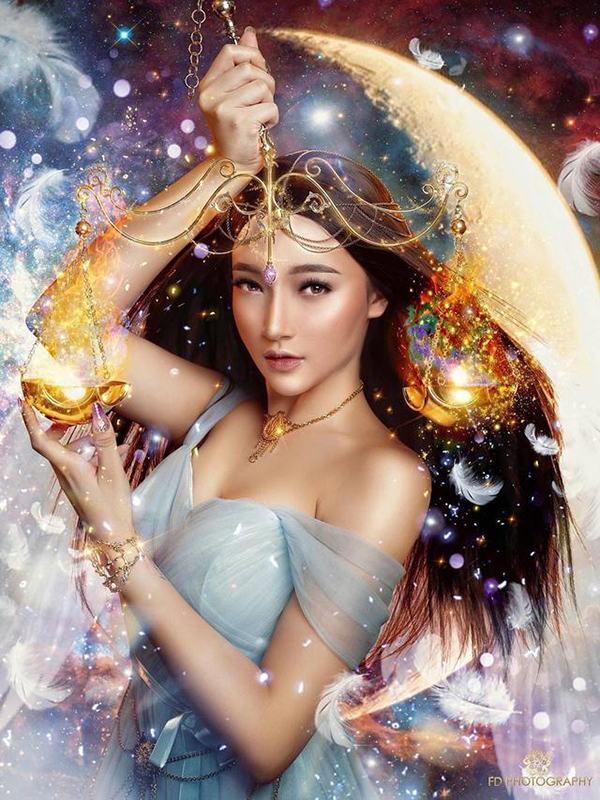 The role is filled by Megan Domani who is getting more luxurious in a light blue dress with gold glittering scales.
4. VIRGO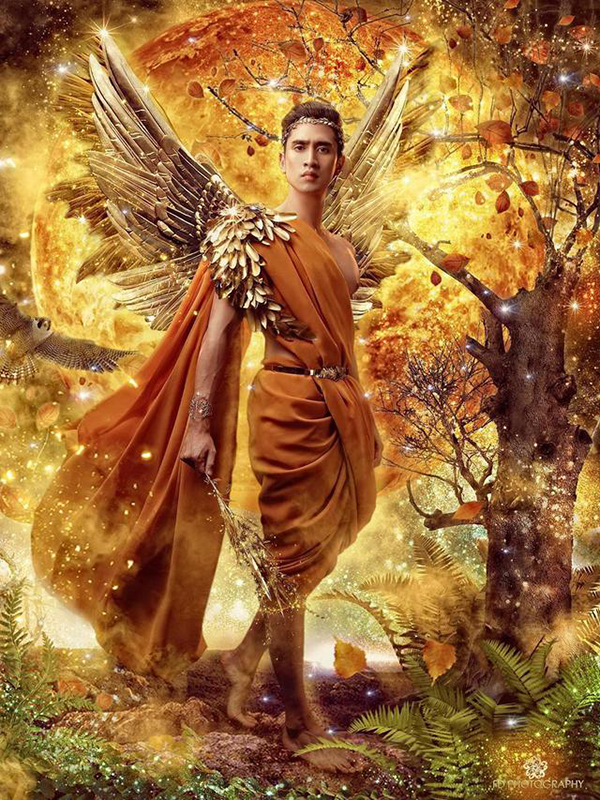 Verrell Bramasta as Virgo zodiac looks very dashing with the style of an ancient Roman philosopher complete with golden wing decorations that perfectly match the natural style around him.
5. LEO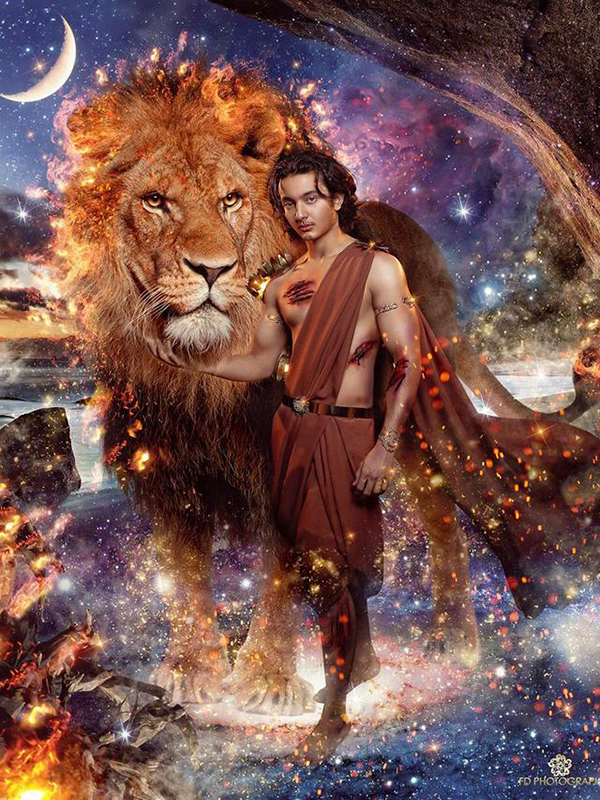 As the zodiac depiction represents the king of the jungle, Bryan Domani is dressed as a determined warrior figure with war scars on his body.
6. CANCER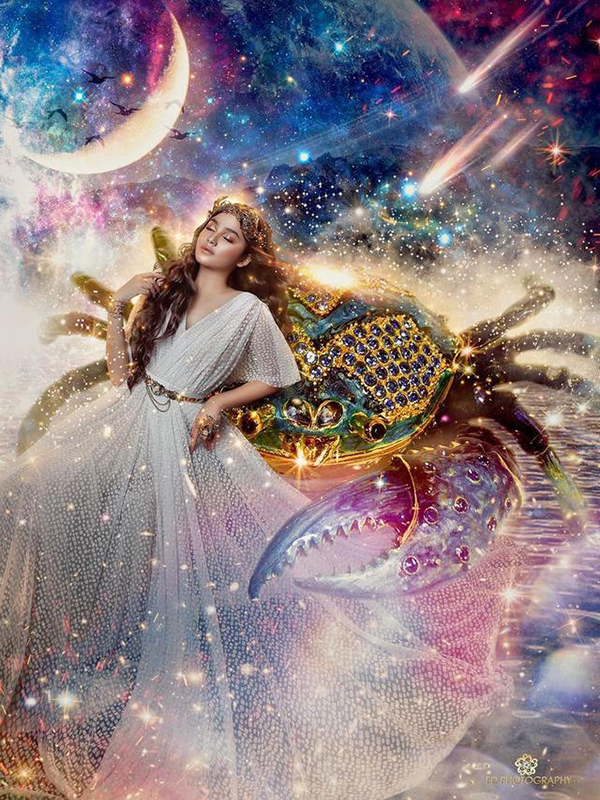 Syifa Hadju, Rizki Nazar's lover, really appreciates the role of the zodiac symbolizing a crab. A beautiful Roman princess in an alluring white dress enjoying the roar of the waves on the beach or sea.
7. GEMINI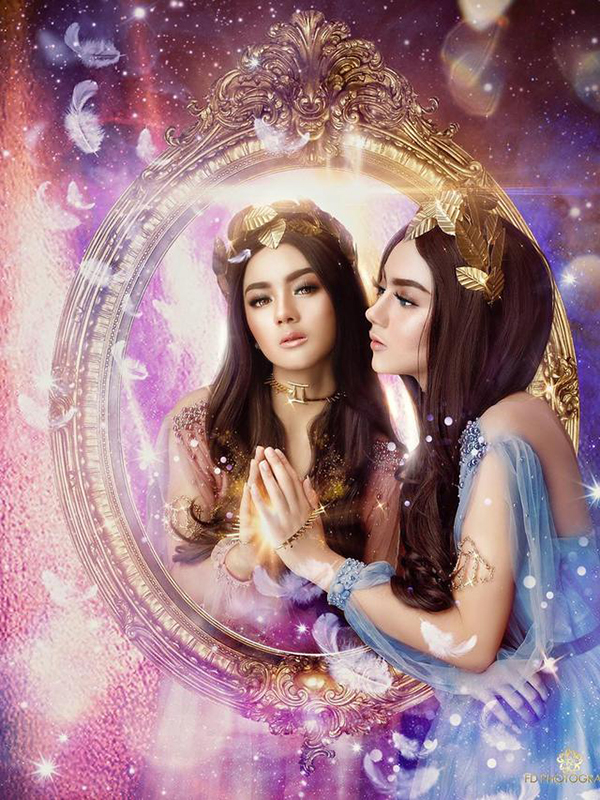 Very well represented by the graceful figure of Ersya Aurelia, who poses spoiled in front of a large mirror by showing her twin image.
8. TAURUS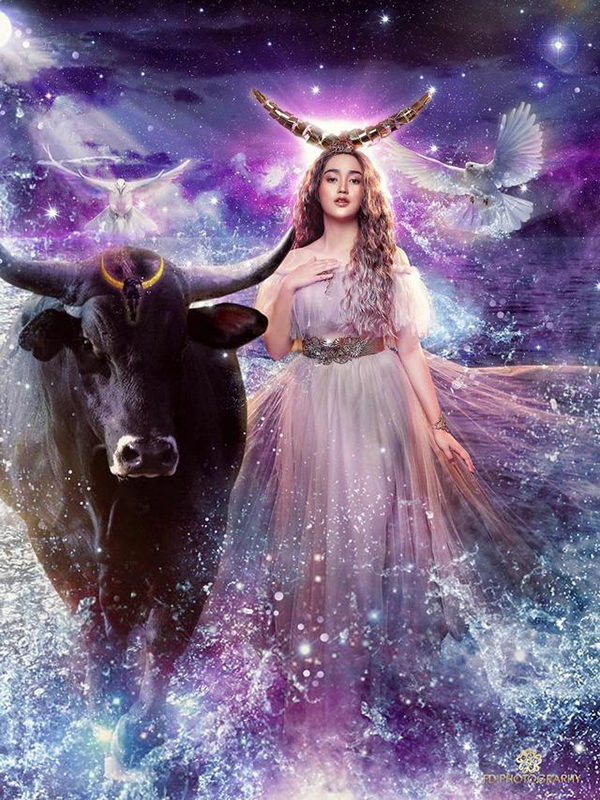 In order to convey the assertive attitude of this zodiac symbol, Ranty Maria is ready to look different with curly hair and bull horn decorations.
9. ARIES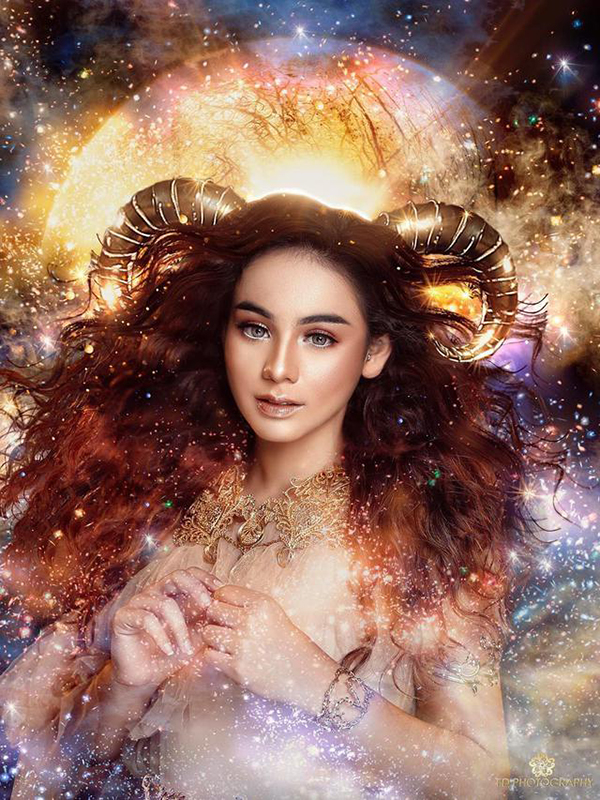 The lamb is photographed so majestic with the pose of Sahila Hisham's face plus her blooming red hair that is illuminated by golden light from the background.
10. PISCES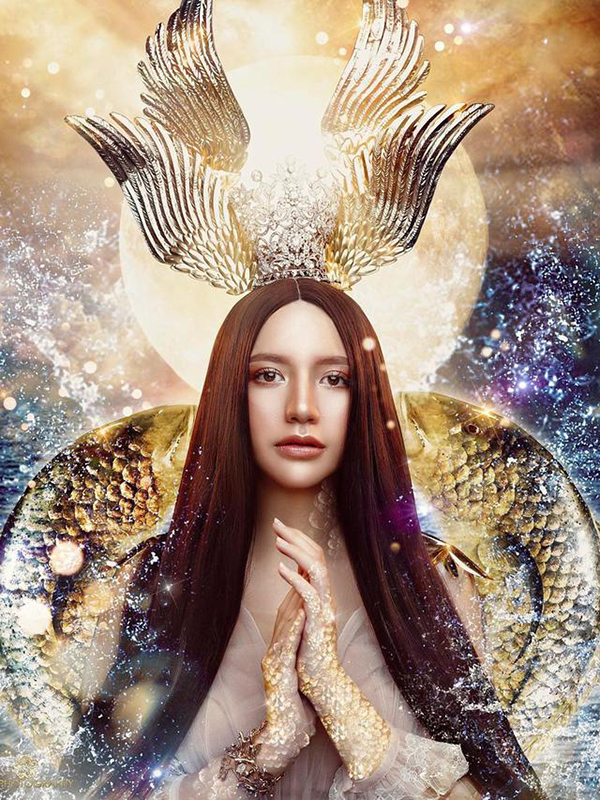 Cassandra Lee was transformed into a super beautiful ocean goddess with a magnificent headband, accompanied by two large fish representing this zodiac symbol.
11. AQUARIUS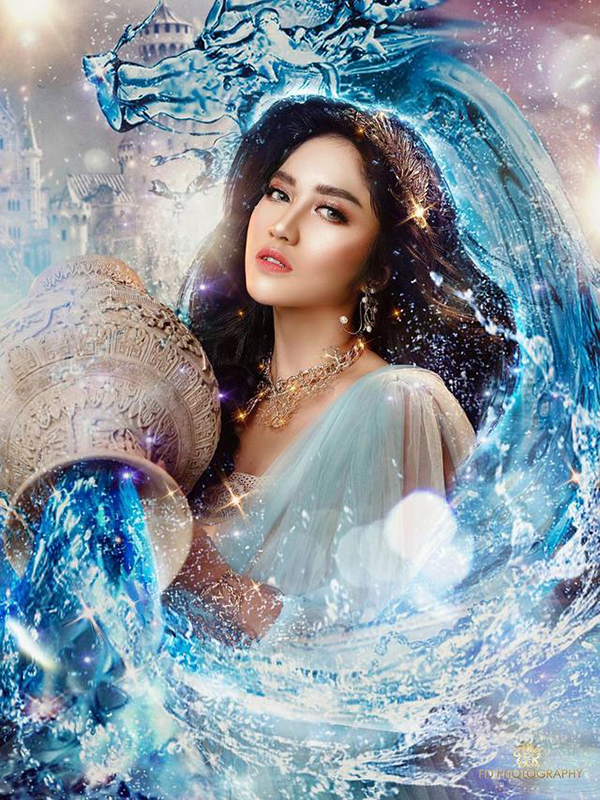 Still nuanced with water, a splash in the form of a blue dragon circling the beautiful face of Ochi Rosdiana, a former member of JKT48, as a woman who carries an urn of water of life.
12. CAPRICORN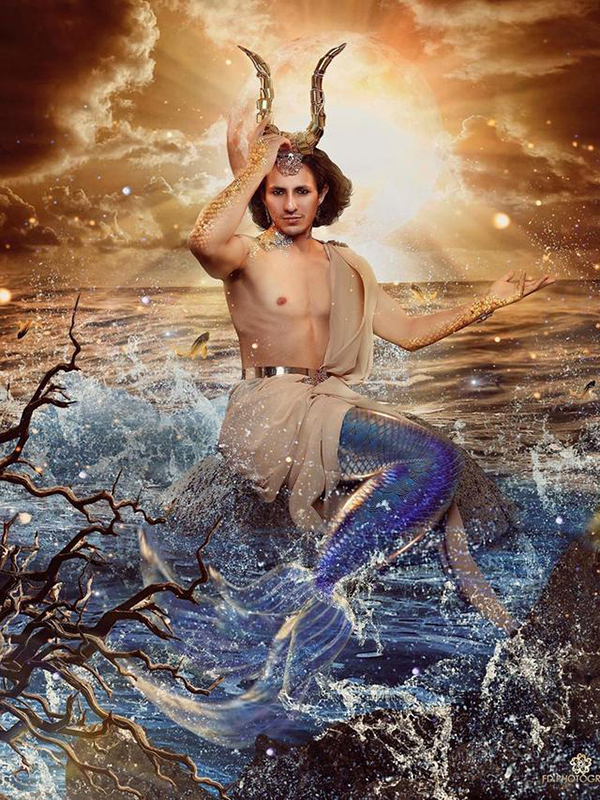 The last portrait was shown by Dylan Carr who appeared quite unique with the figure of a mermaid on a large rock on the surface of the water decorated with the large horns of a male goat, the symbol of this zodiac.
So, those are 12 elegant portraits of Indonesian celebrities who play your zodiac signs! Are you satisfied with the person who represents your zodiac sign? Maybe any ideas or suggestions for other cosplays from the zodiac theme? Share and be a content creator at MY SHOWTIME!
***
Please check the other cosplay contents in MYSHOWTIME to find your favorites!
Download and collect them to have exclusive and quality contents.
***
JOIN AS PREMIUM MEMBER
for more benefits!