COMIFURO 2.0: An Exciting Virtual-Walk in the Rabbit Sky
22 Desember 2021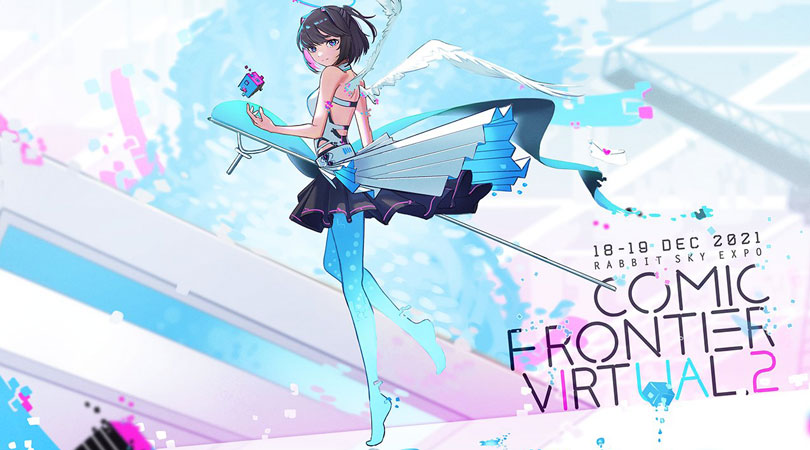 The biggest creative exhibition event in Indonesia under the name Comic Frontier Virtual 2021 (or Comivuro 2.0) was finally successfully held last weekend, 18-19 December 2021. The second year of this event took place in the interactive virtual space (metaverse) Rabbit Sky.
There are a total of 8 areas that can be visited by all visitors to view the main content, including the presence of idols such as Mythia Batford, the vampire idol; Rora Meeza, the alien cat from the Alterly agency; including four virtual Vtubers from Re:Memories (Evelyn, Chloe Pawapua, Reynard Blanc, and Lily Ifeta). More than 400 creators who also present their catalog of creative works virtually.
Visitors can access it using a cellphone, laptop, tablet, or via PC; without the need to download or install any program.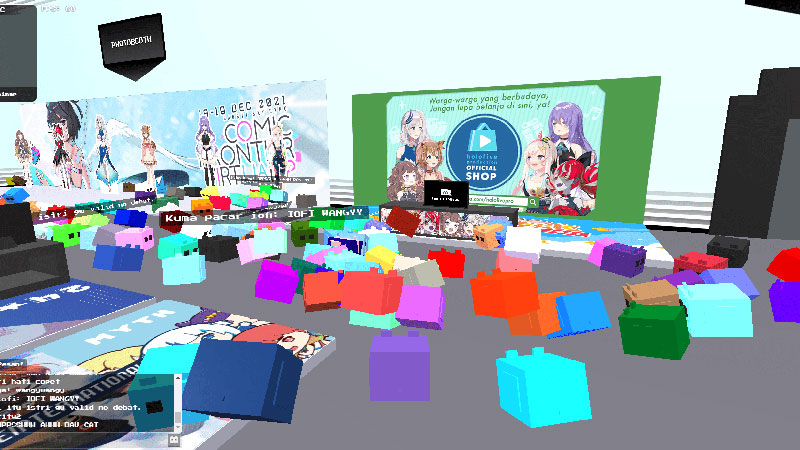 Lots of Virtual Talent, Full of Creativity
The excitement of Comifuro 2.0 is even more felt with the Utattemita Online booth which utilizes the Discord platform to facilitate visitors to sing together on the Discord Comic Frontier Square server.
In addition, Comifuro also provides a forum for friends who want to discuss or just share opinions on various things about pop culture. This event is called Comifuro Radio session and Panel Discussion in live podcast format.
At the end of the event, every day, visitors are getting more lively with DJ Party-style entertainment. This time, the two DJ Party invited were Rabbit Sky Virtual 2021 and Comivuro 2 After Party from DJ Vibertronic group.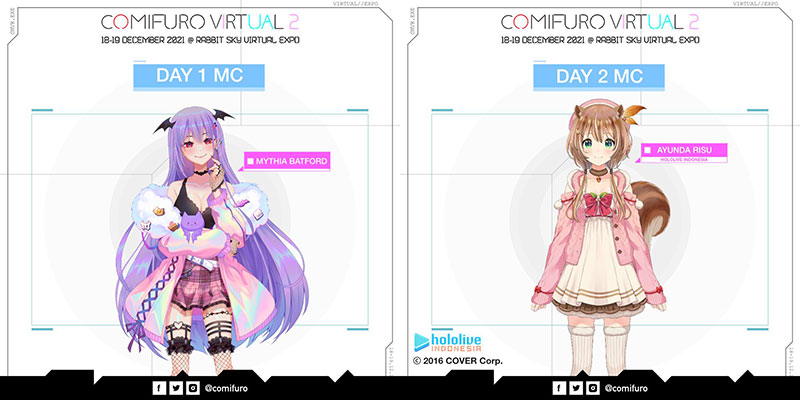 Comivuro History and Expectations for the Future
Comic Frontier (Comifuro) is a creative exhibition that accommodates creators and the creative community to be creative and collaborate with each other.
This event was first held in 2012 with 35 creators joined. Now, that number has soared far and beyond 400 creators with total visitors exceeding 20,000 visitors every day.
From a number of visitors and booth fillers at Comivuro 2.0, there are also many expectations related to the continuity of such an event in the future. Among other things, what was conveyed by the Canvas Artist Community from the point of view of the merchandisers was that this online convention themed Rabbit Sky is an interesting innovation but it is still not optimal, it can only be accessed using a cellphone.

One of the visitors, named Shiki, also hoped that in the future the design of the booth would be more varied so that it would not seem 'flat', or have its own space to create closer interactions.
Who among the ShowFans joined the Comviru 2.0 event last weekend? How about ShowFans, do you agree with the expectations of the two? Or do you have your own suggestions maybe for the implementation of Comivuro next year? Come on, share here! ^_^