[RON] Celebration of Independence Day, Join Festival Kemerdekaan!
16 August 2021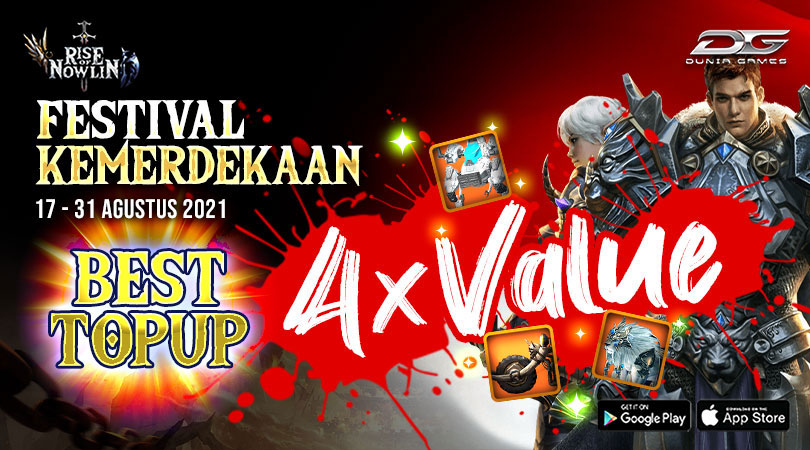 FESTIVAL OF INDEPENDENCE DAY
In commemoration of the 76th Indonesian Independence Day, August 17th, 2021, we are also preparing to hold a series of events at the Independence Day Festival at RON.
Check out the details of each event below:
1. Milestone Top Up (Google Play) & Bonus Top Up (PNP); the details can be seen on the previous event announcement in FB Fanpage.
2. 4X Value; all purchase of Diamonds, exclusively through PayandPlay will receive four times of its amount, in event period of August 17 - 31, 2021.