Top-Up Accumulation, Get Full Set PANDAWA!
28 Desember 2020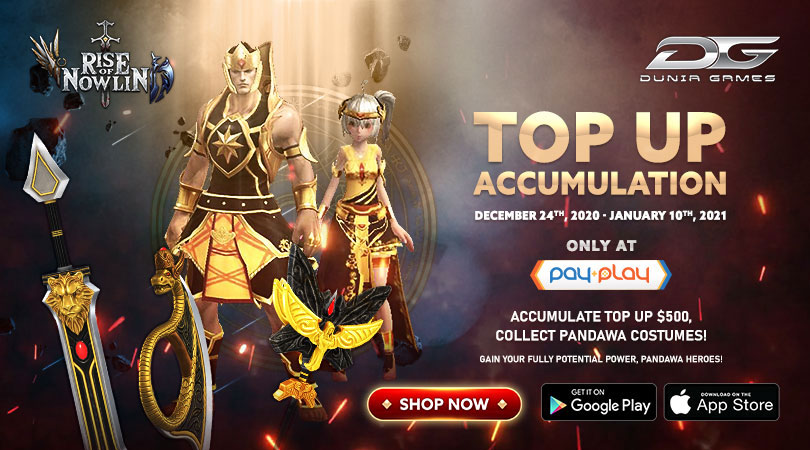 Another exclusive HOT DEALS that we offered to you in this joyful moments! You just have to accumulate all of your top-up transactions (only via PayandPlay) to reach the amount of $500, and you will get Full Set of PANDAWA COSTUMES (Armor + Weapon)!
TOP-UP ACCUMULATION
December 24th, 2020 - January 10th, 2021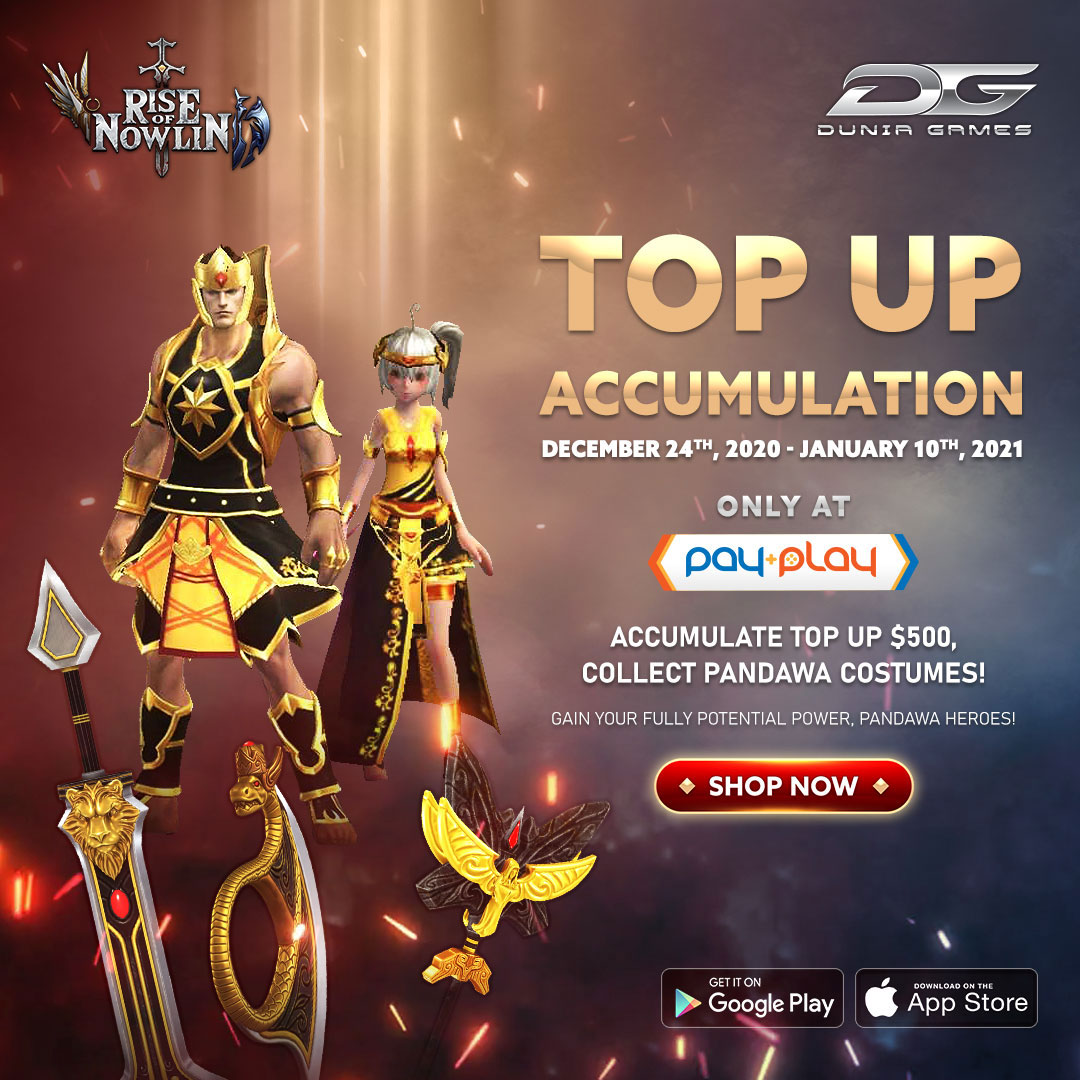 Only at PayandPlay!