Play Tricks in RON and Get Halloween Treats!
04 November 2020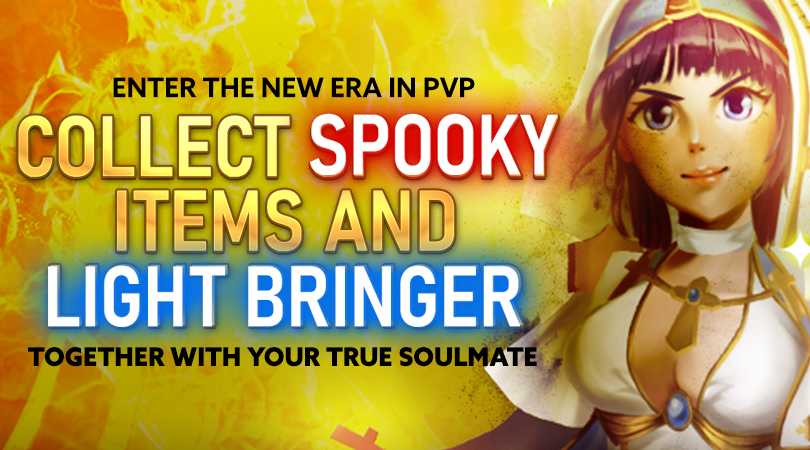 Great news for all Rise of Nowlin players in November! In the latest update, there are new Halloween-themed costumes that you can only get exclusively through this event:
HALLOWEEN CELEBRATION FESTIVAL
4 November - 3 December 2020
In this event, you must complete all of the following missions and do a Top-Up with a nominal value of at least IDR 150,000 (or the equivalent of US $ 10.99 via direct in-game payment).
1. Kill 'Dark of God' 200x.
2. Kill 'Lava Turtle' 2000x
3. Kill 'Spectre' 1000x.
4. Kill World Boss 'Eight-Eye' 1x.
5. Spend 2,000 Blue Diamonds in game.
6. Top-Up $10 via direct payment (Google Pay)
Do not miss the opportunity to win an exclusive limited Halloween costume set 'Jester' It will make you look scarier than ever!
HALLOWEEN 50% DISCOUNT
4 November - 18 November 200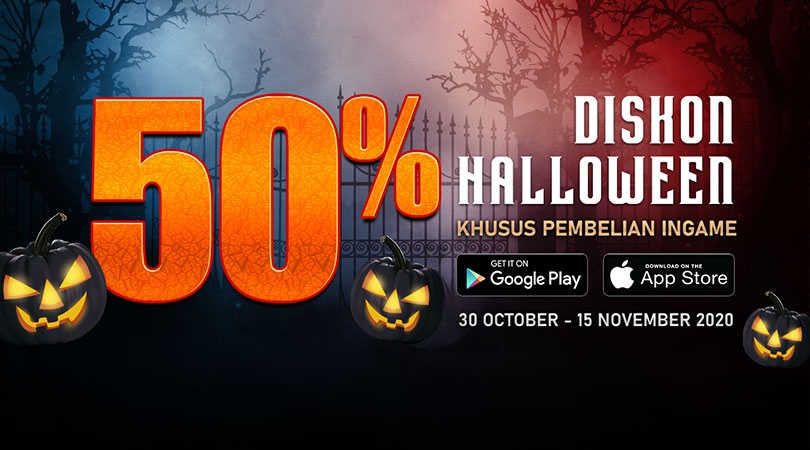 The Halloween moment at Rise of Nowlin will be even more festive with a 50% discount promo for purchasing (Top-Up) all nominal Diamonds via Google Playstore!
Please note that the discount is only valid for nominal Diamonds (Top-Up) purchases via Google Playstore in the game.
Buy as many Diamonds as you can and beat your enemies!
NEW LUCKY WHEEL
4 November - (till next update)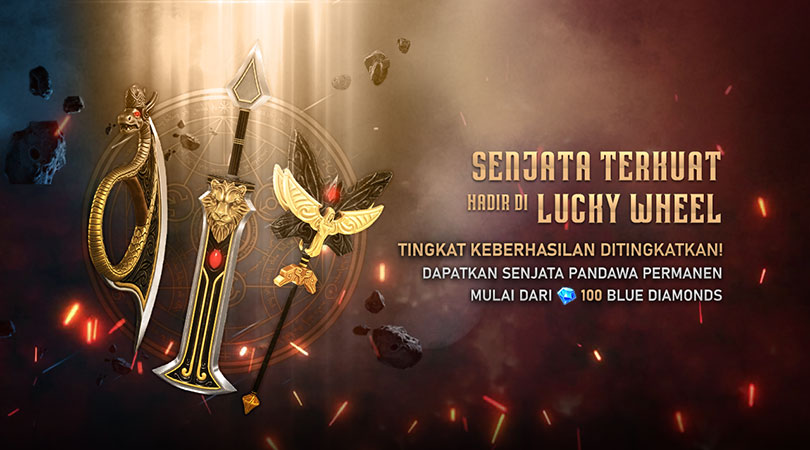 Good news for Assassin, Priest, and Warrior players who now get a chance to spin the Lucky Wheel and get a permanent version of their most lethal weapons!
As well as the opportunity to get Lv.10 GEM on the latest Lucky Wheel, namely STR Lv.10 and K.Gem!
Including of course the opportunity to get the FENRIR mount! Spend your Dias on the most valuable items in RON!
CERBERUS GLOBAL EVENT!
4 November - 17 November 2020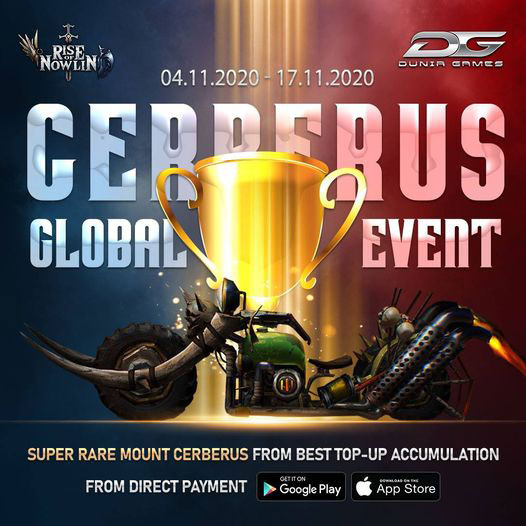 Are you curious about not winning in the previous Top-Up event with Cerberus mount prizes? Calm down, let's join again!
Two players with the highest transaction nominal / top-up are entitled to receive a prize from one of the rarest mounts in Rise of Nowlin.
Who is the next Cerberus rider?
JOIN NOW, ENJOY RON, AND GRAB YOUR REWARDS!