DuniaNussa, Digital Platform for Islamic Educational Content
01 Oktober 2020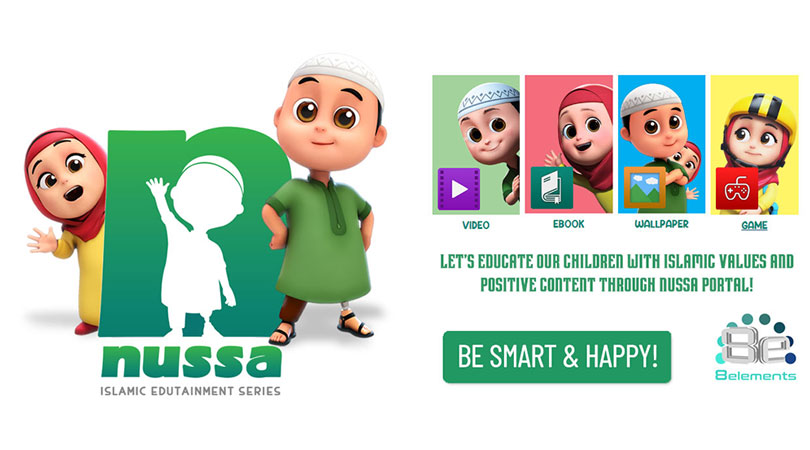 Popular animation series and various digital content for children and families!
PT. 8 Elements, a leading provider of digital content platforms and mobile game publishers in the Asia Pacific, today launches a new platform with educational content for Indonesia's famous brand NUSSA. The portal is called Dunia Nussa (https://dunianussa.com/).
This platform contains popular Nussa contents in various media with a fun concept; ranging from selected animated videos, e-book features that present fun stories, a collection of unique and funny wallpapers, and a variety of exclusive games.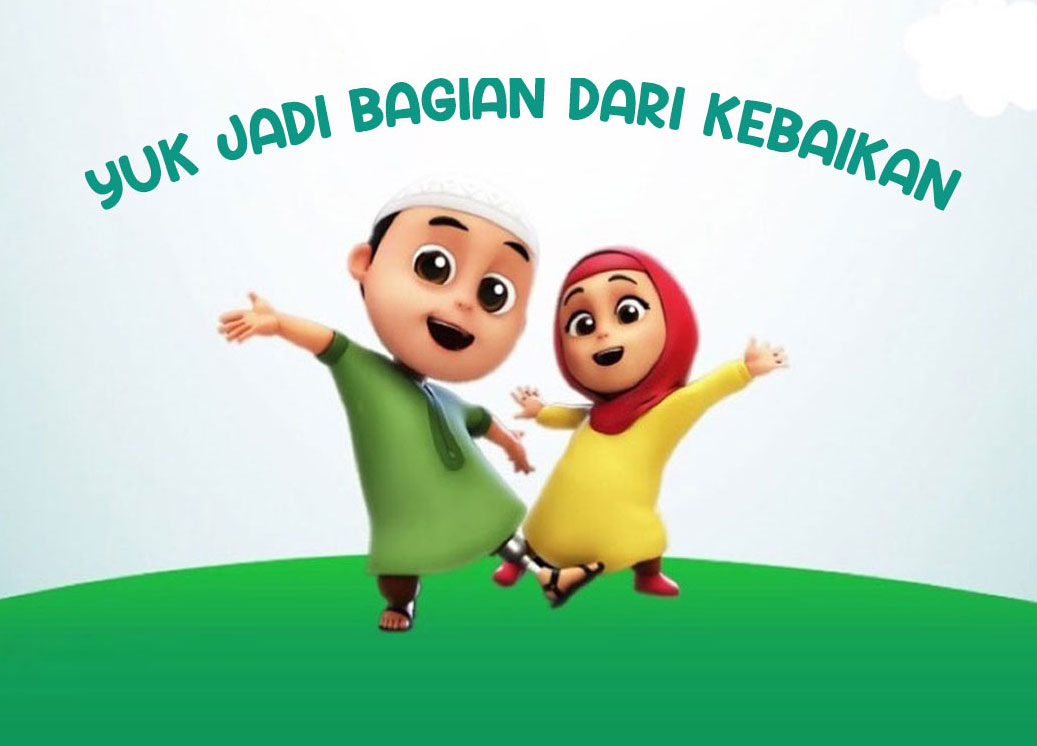 "In the current Corona situation, the digital industry may be fortunate because it can continue to move forward with content that is easily accessible to many people. But we feel there is a lack of positive and educative child-friendly digital content, which is why we are proud to work for Nussa and bring Dunia Nussa to its fans, "said Adythia Ariestanto, as the Head of Product Management of PT. 8 Elements.
Dunia Nussa contains a variety of contents that provide education and are fun for children. But the two distinguishing applications are the availability of e-books and exclusive games.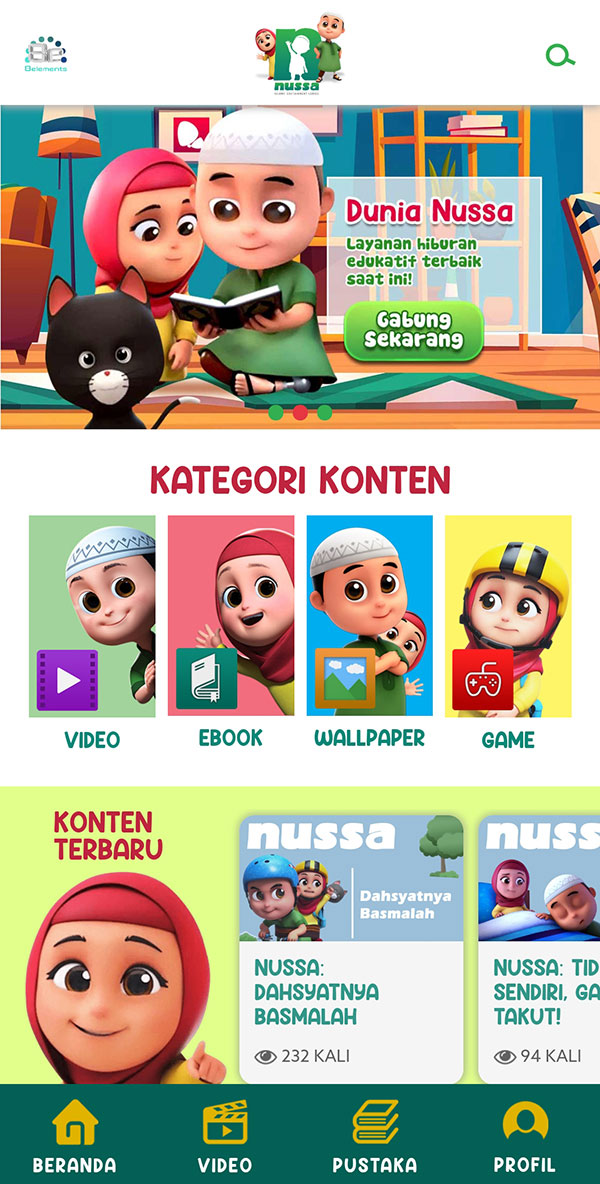 At the beginning of its launch, Dunia Nussa offers three promo packages for its members. Most popular is a 2 (two) day subscription package worth Rp. 2,200, a 7 (seven) day membership for Rp. 5,500, and a 30 (thirty) day package at Rp. 16,500. Let's join to be part of goodness!
Dunia Nussa is an official portal with licensed and legal contents from its creators at The Little Giantz studio that can be explored at affordable price options. All subscription packages give full access to premium content WITHOUT LIMITS!
Highlights:
- Nussa is an animation series that delivers positive content for children and families.
- Dunia Nussa is a digital platform that facilitates access through mobile devices (HP).
- Access is easy and provided at low price levels
- Fans can find Nussa E-Books and Games only on dunianussa.com
- Nussa is the best solution for parents to interact with their children while providing Islamic understandings
- Nussa is a breath of fresh air for all people who crave animations with Islamic philosophy.
More information can be found on the official site of the Nussa Portal at https://DuniaNussa.com.
About Nussa Official
Nussa is the first intellectual property (IP) from the animation studio The Little Giantz, which was born in November 2018. This educational program with a fun-edutainment concept is one of the solutions in giving positive impressions to families at home.
Thanks to the enthusiasm and extraordinary public welcome, within 27 days, subscribers of Nussa Official reached 1,000,000 and received two awards at once, Silver and Gold Play Button award from YouTube.
Other achievements are also gained in merely a short time, such as The Best in Song Creator for Children category at AMI Awards 2019, The Most Favorite Programme for Kids and Production House as Indonesian Youth Inspiration at KPI 2019 awards, Best Short Movie Category at FFI 2019, and Best Animated Programme or Series (2D/3D) at the regional Asian Academy Creative Awards 2019.
As a creative industry player, The Little Giantz and Asktarra as IP Management of Nussa Official feel that Nussa needs to be present as a solution in providing child-friendly shows for families.
About 8elements
8elements is a highly experienced digital content provider and mobile game publisher in the Asia Pacific specialized in localized products and services for gamers in Southeast Asia and Australia/NZL.
As one of the most established regional players, 8elements markets high-quality branded and non-branded games and apps and premium mobile content through App/Play Stores and in collaboration with mobile network operators, independent portals, online news sites, and handset manufacturers. 8elements proudly co-operate with Disney, Animonsta's BoBoiBoy, Little Giantz' Nussa, and Telkomsel's Duniagames; among other brands and quality products.
Established in 2003 by its founder Joerg Tente, 8elements is a privately owned company headquartered in Hong Kong. Based on work experience and team dedication in the past 10 years, PT. 8 Elements in Jakarta developed into the operational hub of the company.