Remarkable, Bigetron RA is the World League East Champions 2020!
11 Agustus 2020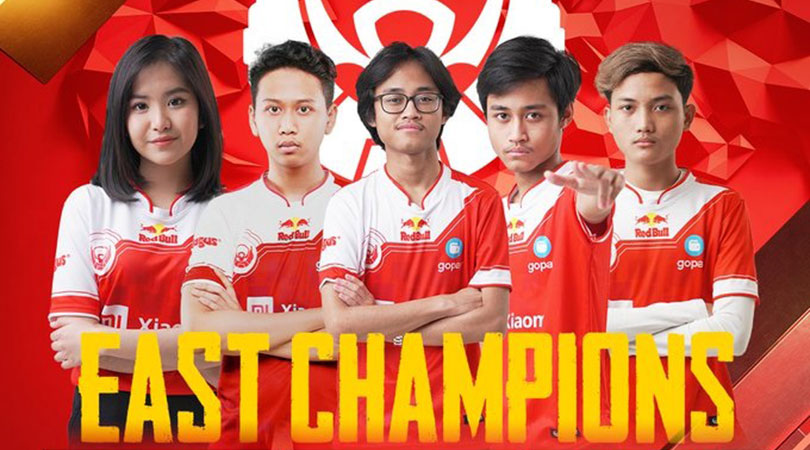 A total of 24 matches over 4 days (6 - 9 August 2020), the Grand Finals of PUBG Mobile World League 2020 East (PMWL) have finally concluded. Bigetron Red Aliens (BTR-RA) from Indonesia take the crown as the champions!
PMWL 2020 was divided into two divisions (East & West). Each division featured sixteen teams battling it out for the ultimate title and a massive prize pool of USD425,000.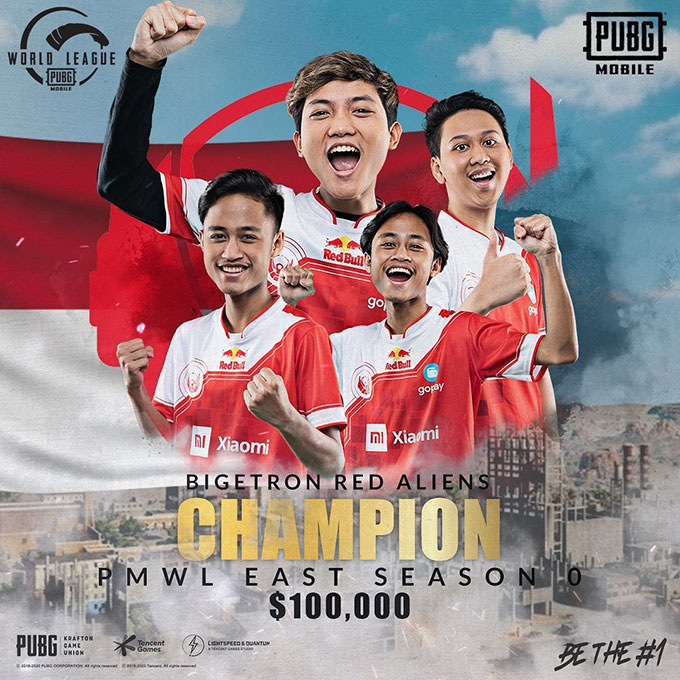 The Indonesian team consists of Zuxxy, Luxxy, Microboy, and Ryzen had been a worthy adversary for fifteen opposing teams in the grand final. Bigetron RA bagged 287 points with a total of 113 kills. Meanwhile, Orange Rock & RRQ Athena, who are the runner ups of the tournament, achieved 278 and 276 points respectively.
After topping the standings on the third day of the grand final, Zuxxy Cs. faced stiff competition on Sunday night (9/8). No team said to win the PMWL 2020 East because BTR RA and RRQ Athena are currently only 2 points different, while Box Gaming and other Indian teams are not far behind.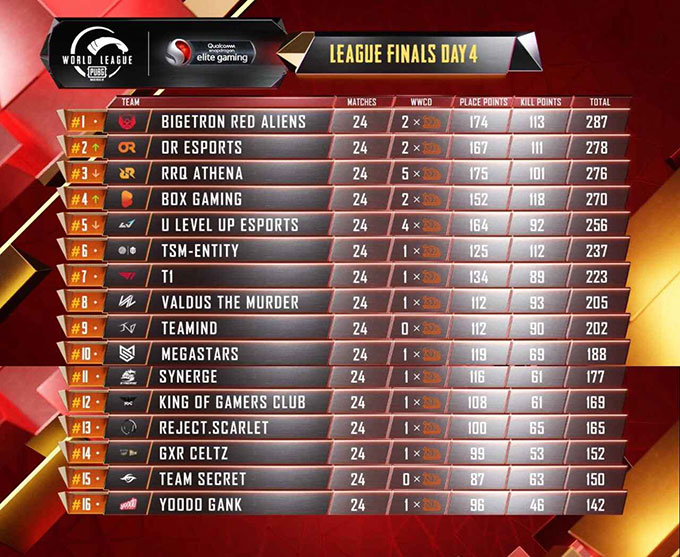 However, after the Final Game, Bigetron RA managed to maintain their lead at the top of the standings with 287 points, with a double WWCD. RRQ Athena fell to third place instead after collecting 276 points, and overtaken by OR Esports rose to second place with 278 points.
With the brilliant results at PMWL East 2020, Bigetron RA also managed to defend the title of world champion PUBG Mobile they won last year. Thus, they are back to make Indonesia proud in the global esports event.