GoPay Arena Championship, A Path to Glory!
19 Juni 2020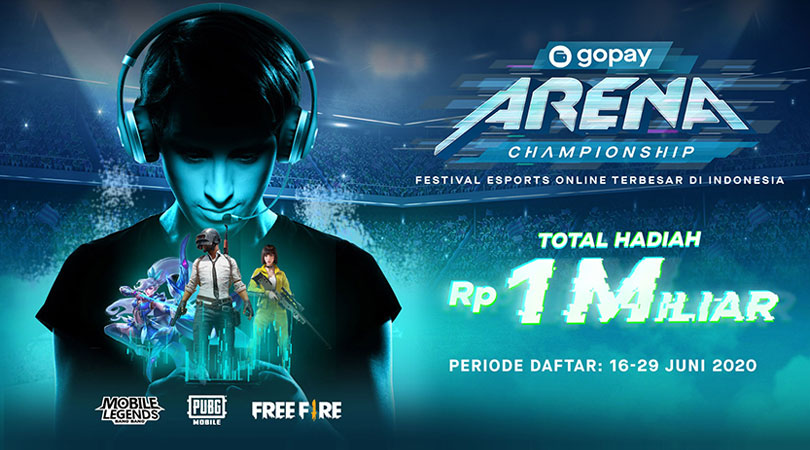 GoPay is increasingly serious in the esports industry in Indonesia. After announcing the one-stop gaming ecosystem called GoGames, last August, then introducing the concept of 1-tap-buy with GoPay at Google Play (#DuitYourWay) a few months ago.
Now, in partnership with three of the top esports game publishers (Tencent, Moontoon, and Garena), GoPay is taking another step into esports tournaments and planned to held a festival named GoPay Arena Championship (GAC).
GAC was officially opened by Zainudin Amali, Minister of Youth and Sports of Republic of Indonesia, on Monday (15/6). The event will run from June 16 to July 26, 2020, and already claimed as the Biggest Mobile Esports Online Festival, which unites the three most popular games (Free Fire, PUBG Mobile, and Mobile Legends). Also giving a total prize of 1 billion Rupiah!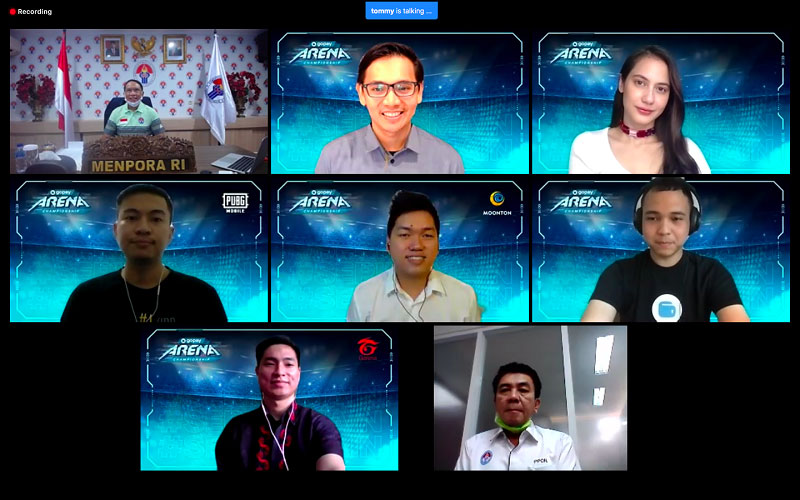 "We are proud and appreciating GoPay for organizing the GoPay Arena Championship. This is a communal effort and the government must certainly provide support, especially in this pandemic situation," said Zainudin Amali. "We are entering a new normal era, therefore in our activities, we need to be productive while still pay attention to health protocols."
Promoting a tagline of #SeriusMain, GAC is open to all gamers, either professional or amateur teams. While the professional teams are determined by invitation, all the amateur teams must go through the qualification rounds. Registration for the amateur teams is opened from June 16, 2020, until June 29, 2020, by visiting THIS LINK.
Timothius Martin, GoPay's Senior VP of Product Marketing, said that GoPay has been supporting esports since 2018. And, in the pandemic and the transition to a new normal, more and more people are interested in playing games. So, GoPay considers that now is the right time to hold an online esports tournament.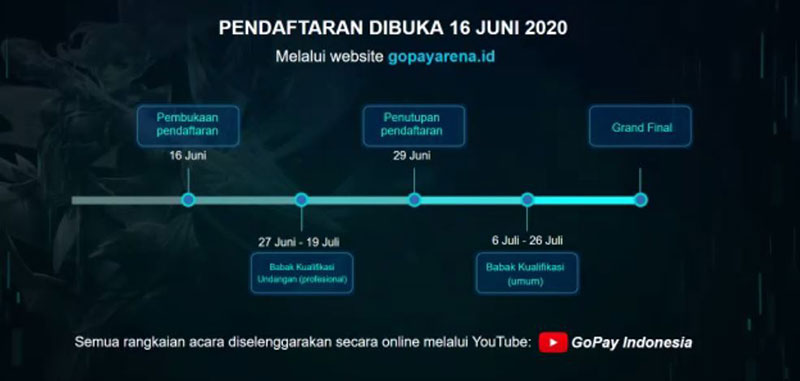 "GoPay is always committed to bring forward the esports industry in Indonesia and will continue to be a mainstay of gamers whenever, and wherever," said Timo. "While we are all still in transition to a new normal, we innovate through the GAC, which is specially presented for gamers to remain patient, competitive, and productive amid a pandemic."
The qualification round for the professional teams will start from June 27 until July 19, 2020. While the amateur teams will begin to compete on July 6 to July 26, 2020. The teams that qualify from each qualification round will meet in the Grand Final. Unfortunately, the exact date of the Grand Final is still unknown.
The Grand Final for Free Fire will have 8 professional and 4 amateur teams that qualify from the qualification round. The twelve teams will again compete in 8 rounds to determine the winner of the GAC. In the Mobile Legends, the final round will pit 6 invited professional teams and 2 amateur teams. Finally, in the PUBG Mobile, the Grand Final will pit 12 professional teams with 4 amateur teams.
In addition to the esports tournament, GAC also presents various entertainment activities to accompany gamers in these challenging events with so many prizes and rewards, including smartphones, GoPay credits, voucher cashback, etc.
For more information about the GoPay Arena Championship 2020, please visit the official site: https://www.gopayarena.id/.