Rise of Nowlin Held a Parade of Events in June
13 Juni 2020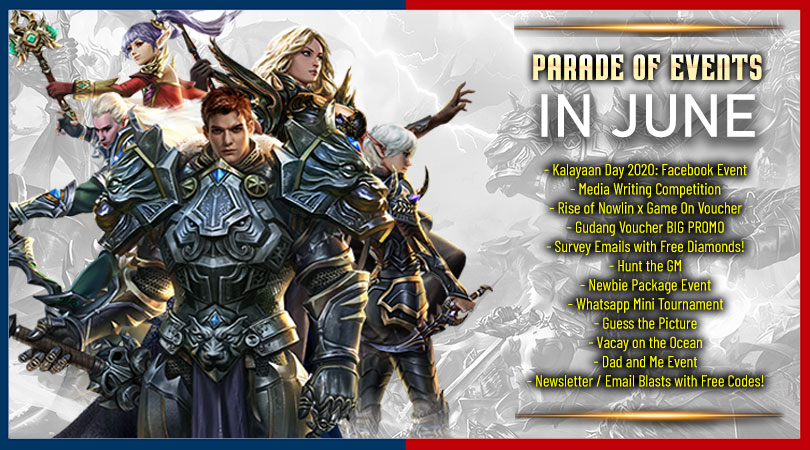 Rise of Nowlin, the Open World MMORPG dedicated to hardcore gamers, is having a parade of events in June.
It will feature some new concepts along with a few of the favorite events and the collaboration promos.
This parade of events is accomodating all users to have special packages in cheaper prices, a more interacting event within players in-game, a celebration promo, our first 1vs1 tournament (Whatsapp Group members only), quizzes, the newbie package, free codes through email blasts, and many other unique events.
1. Philippines Independence Day SALE
To celebrate the Philippine's Independence Day on June 12, 2020, we are having a promotional top-up event for all of our Filipino users.
All payments from the Philippines region through PayandPlay will get Double Value, so any purchase from all denominations will have a double amount of Diamonds.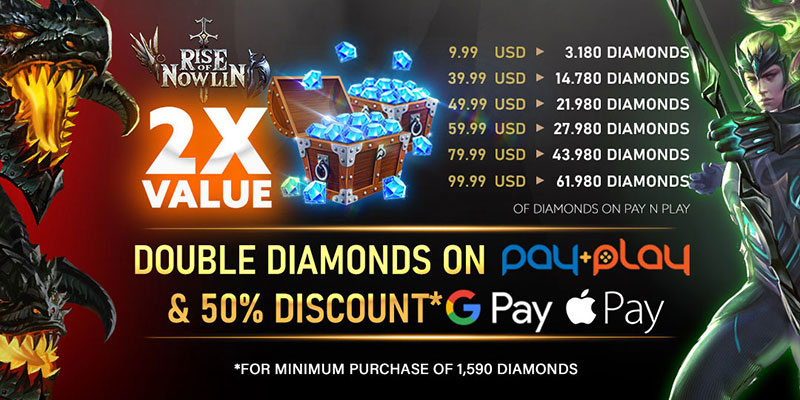 For Filipino users, you can also buy Diamonds from Google Playstore with a 50% discount (starting from 1590 Diamonds purchase).
The promotion starts from 12 June until 30 June 2020 (begins at 2 PM GMT+7).
2. Kalayaan Day 2020: Facebook Event
Another event to celebrate the Philippine's Independence Day which also follows the theme of "Towards a Free, United, and Safe Nation".
All participants must take a picture with their friends/guildmates inside the game and upload it to the comment section on Facebook's event post.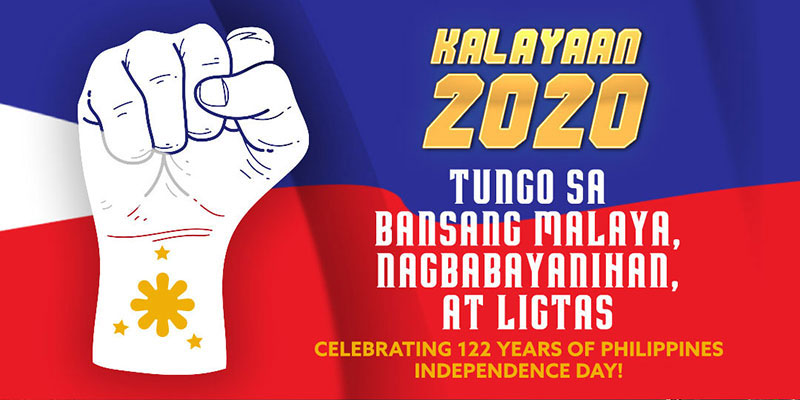 Also, write down what is your hope and wishes on Kalayaan 2020, and don't forget to mention your Role ID. Please tag your friends on the comment.
The event runs on 15 - 17 June 2020. The winner is the comment with the highest likes on their photo comments which will be rewarded with Random Gem Lv.6. All participants will also get 1 piece Book Camp Switch.
3. Guess the Picture
This event is exclusively for Instagram users. You need to guess the name of a town on the event post. After that, you just need to tag 5 of their friends and ask them to like the post.
The winner is the comment with the highest likes and gets Pirate skin (7 days). All participants will get 500 Blue Diamonds. The event duration is between 15 June until 22 June 2020.
4. Gudang Voucher BIG PROMO
In this collaboration event with Gudang Voucher, there are special packages that you can buy at much cheaper prices.

Exclusive A Package (230 USD) - Pandawa Costume (Permanent) + 20,000 BDO
Exclusive B Package (230 USD) - Uranus Costume (Permanent) + 3,000 Fodder C
Prudent Package A (53 USD) - 999 pcs Fodder C + 200 pcs Polishing Potions
Prudent Package B (120 USD) - 2500 pcs Fodder C + 999 pcs Fodder B
Signet Package (23USD) - 500 Purple Signet Bag + 100 Polishing Potions
Diamond Package (120 USD) - 75.000 Blue Diamonds
For details, check here: https://www.gudangvoucher.com/internationalron/.
5. Survey Emails with Free Diamonds!
To improve our quality of delivering good content and useful information on our official email blasts / Newsletter channel, we will occasionally ask you to answer some questions on this survey.
Please give your honest opinion on each of the questions. Your feedback will greatly help us in our progressing efforts to be better in future times. Help us, help you!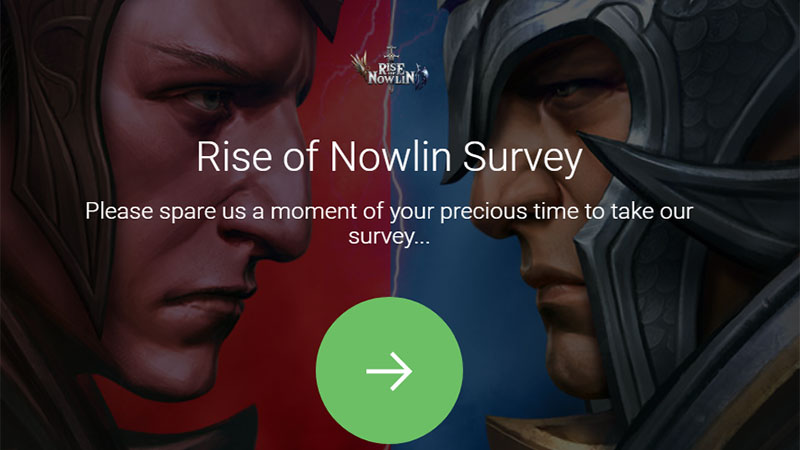 All participants will be rewarded 1,000 Blue Diamonds via email. Our first survey emails with free diamonds will end on June 15, 2020. Please stay tuned with our emails and Newsletters.
6. Vacay on the Ocean
Another selfie event where users need to submit a picture of their characters with other friends, but using a specific background of the Amber Coast (in the Arathor map). On the pictures, you must also mention what kind of things they like with an ocean or the view. Tag 5 friends and ask them to like the pictures.
There will be three winners who get the highest likes on their posts. The first winner will get 300 pcs Fodder C + Crate of Gold, the second winner will receive 150 pcs Fodder C + Crate of Gold, while the third winner will earn 100 pcs Fodder C + Crate of Gold. All participants will get 100 Fodder B.
7. Hunt the GM
This is one of our innovative events with the purpose to have more activities inside the game. You just need to be online on the event time (each server) and wait for GM to appear in the game.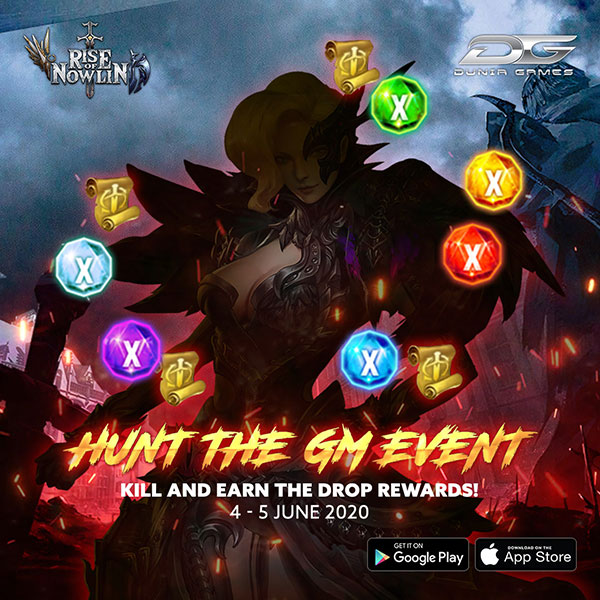 Your task is to hunt the GM that will run across the map. The GM will have some items to drop (random gems Lv.6, Lv.8, Lv.10, and Safety Scrolls).
The schedule:
- 15 June 2020; for Dark Alley server (at random hours)
- 16 June 2020; for Greenland server (at random hours)
* the stat of GM is different on both servers. Please check the event details on Facebook posts.
8. Dad and Me Event
This is to show us and RON Community about your family bonding, especially with your dad. Just write down what is the similarity with your father in the comment section. Don't forget to tag 5 of your friends on Instagram and ask them to like your post. The user with the most likes on their comments will get the rewards.
The first winner will get 500 pcs Fodder C + Crate of Gold, the second winner will receive 300 pcs Fodder C + Crate of Gold, and the third winner will earn 100 pcs Fodder C + Crate of Gold. All participants will get 100 Fodder B.
9. Newbie Package Event
We are also giving some interesting rewards for newbie players. So, every new player in Rise of Nowlin is encouraged to send their account information to us through messages from Facebook.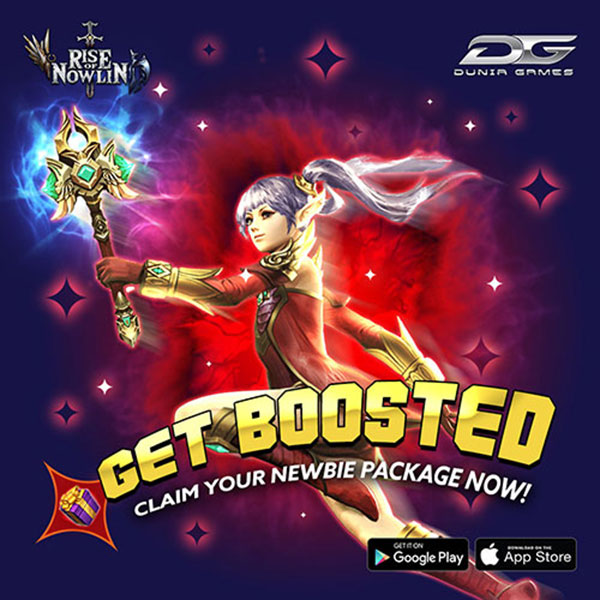 The Newbie Package Rewards:
500 Pink Diamonds
1 Crate of Gold
99 Divinity Gems
12 Random Gems Lv.3
1 Lava Horse mount (7 days)
10 Safety Scrolls
This package is only available for a newly registered account of maximum level 20. Show the screenshot of your account between the event period, 8-19 June 2020. For more details, please check the event post on Facebook.
10. Whatsapp Mini Tournament
This event would the first official tournament in Rise of Nowlin. But, this time would only be meant for all of our Whatsapp Group members.
Users will be able to join this event by register on the Whatsapp official. The tournament itself will use a round-robin system and take place in one of the maps in RON. Each match will take 5 minutes.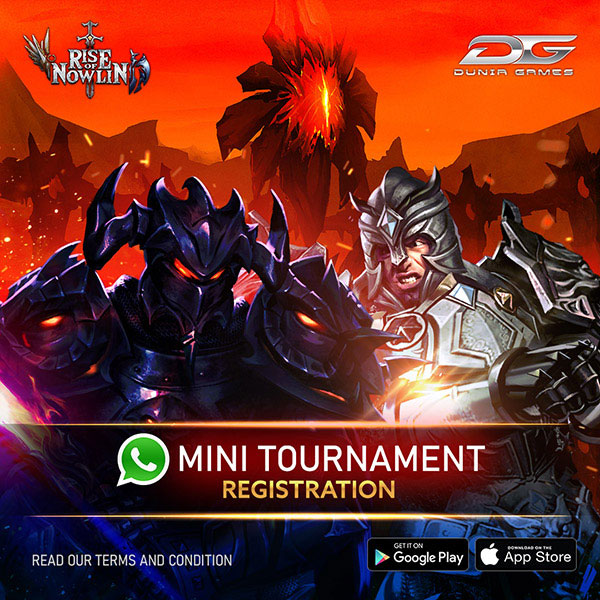 Both participants are allowed to use 5 Syrup B (distributed by the system). Any other pots used in the match are considered illegal and will be disqualified.
The event will run from 18 June until 30 June. There will be rewards for three winners on each server. All participants will et 100 Fodder C.
11. Newsletter / Email Blasts with Free Codes!
Lastly, please always stay tuned with your registered email account because we will be sending email blasts / Newsletters with some free codes available for YOU!
We will provide one letter for every email blasts and Newsletter. You have to collect all five of the letters to make a full meaningful word. Send the word to our official email address: riseofnowlin@8elements.net.
Then, we will send you back the serial code to redeem in the game. Every code will give you a free 2,000 Blue Diamonds.