Joe Taslim Spreads New Virus in Free Fire
23 Maret 2020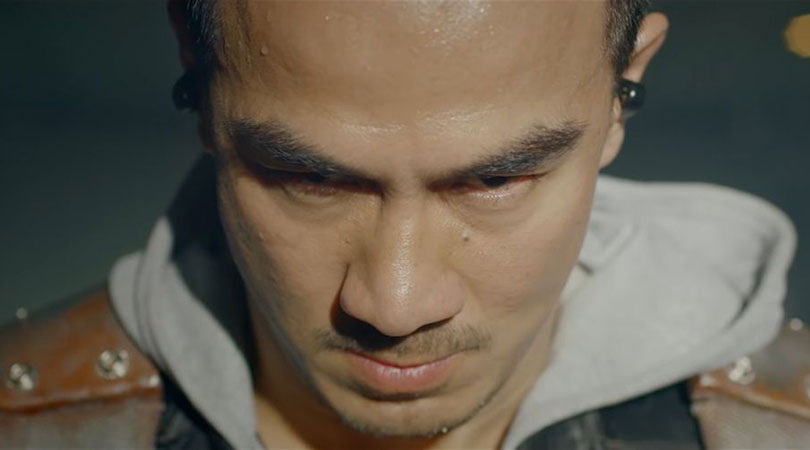 Garena Indonesia made a very bold yet entertaining breakthrough amid the Corona pandemic panic. The publisher of Free Fire embodies a local hero figure as one of the new characters that can be played by all of the popular Battle Royale genre players in the world.
The new character will be named as JOTA, an abbreviation for Joe Taslim, who is also being announced as the official brand ambassador of Free Fire. The Indonesian actor and a former judo national team member (1997-2009) is best known for his role in 'The Raid' (2011) and 'Fast & Furious 6' (2013).
As the official announcement, JOTA will be available on the global server of Free Fire on March 18th, 2020. This would mark the first 'local pride' hero in a game for worldwide servers.
"The presence of local characters in the Free Fire game has been the desire of Indonesian players for a long time, and finally we succeeded in realizing that desire," said Christian Wihananto, as Game Producer in Garena Free Fire Indonesia, in a press conference (16/3).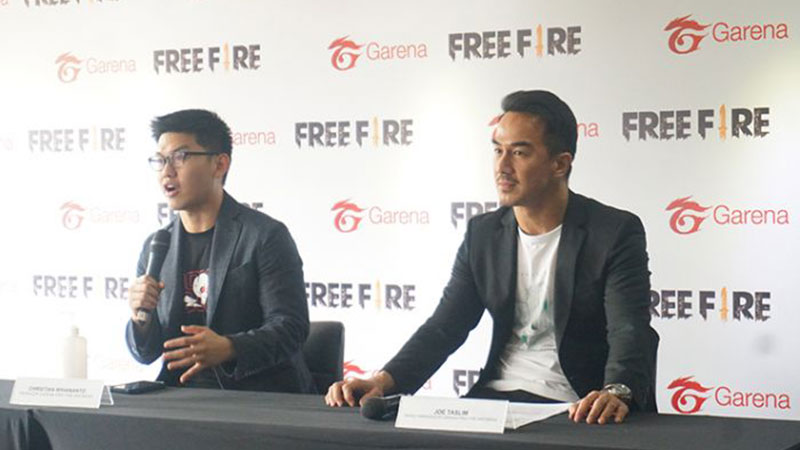 In the event itself, Joe Taslim appears on stage with style by riding a cool sports bike while carrying the golden trophy for the Free Fire team champion. As the official brand ambassador of the game, Joe Taslim is considered to be the ideal figure to represent a characteristic of a rusher player.
"Seeing the popularity of Free Fire in local and abroad, I am excited when being called by Garena to represent this character JOTA. It is my pleasure to become the model for this first local pride hero," claimed Joe Taslim. "I even voluntarily giving my biodata to be implemented to JOTA as well."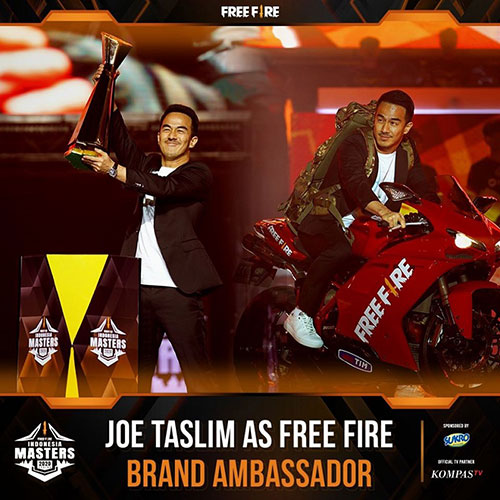 That is also why JOTA has a number 23 craved on the back of his hoodie, which is the birth date of Joe Taslim himself, June 23rd. From a total of 18 characters in Free Fire, JOTA is the only character designed with local hero resemblance because most of them are fictional characters.
Other unique abilities that JOTA possesses are very thick HP and the ability to regenerate health (40 HP) after killing players using SMGs or Shotguns. The cooldown of the health regen is 5 seconds, which means after killing one player and get bonus health the skill will become available again in another 5 seconds.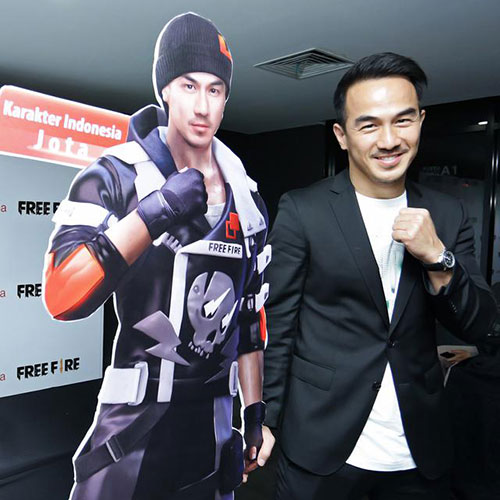 Only for Indonesian survivors (players called in Free Fire), character JOTA can be obtained from finishing some special missions, without Top-up. Unfortunately for foreign players, this premium characters must be bought with a very expensive price, a 26 dollar US (around 400 thousand Rupiah).
So, Twigster, what do you think of this new JOTA character? Or, do you already have him? Is it good enough as Joe Taslim? Share your thoughts here!