Rise of Nowlin is the New Open World MMORPG from Dunia Games!
24 Februari 2020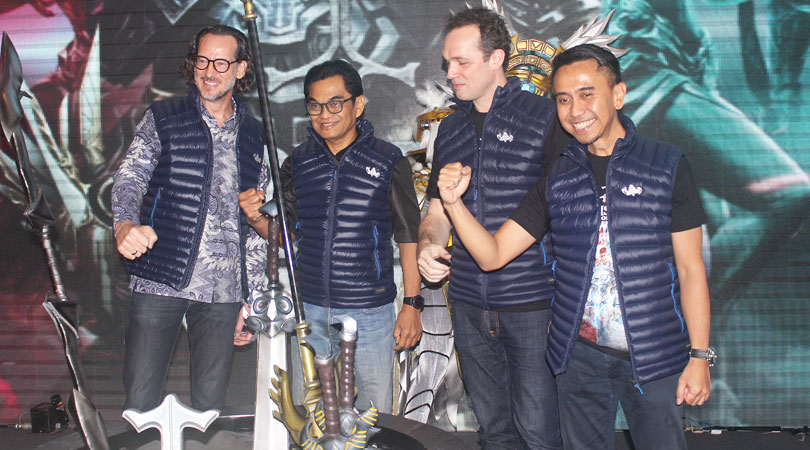 A new challenge for MMORPG fans, Dunia Games officially releases Rise of Nowlin!
Before Rise of Nowlin, Dunia Games (a digital services unit from Telkomsel) had already released two game titles. Now, by collaborating with developer 8elements, Dunia Games is trying to bring back the glory of MMORPG in the mobile platform. On February 20th, 2020, Rise of Nowlin was officially announced on the grand launching event in The Telkom Hub, Kuningan, South Jakarta.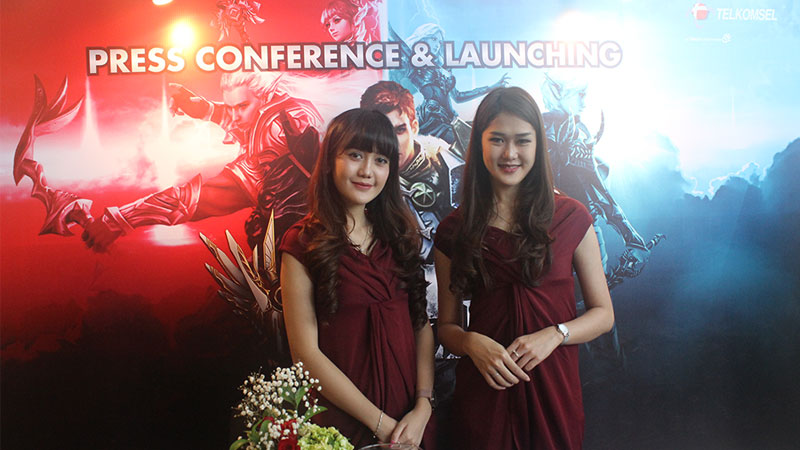 Rise of Nowlin offers an interesting and more challenging storyline that will attract many mobile gaming fans. The game also features with various gaming modes, endless adventures from quests or side-stories, exciting Boss Hunt, plus thrilling PvP Arena, and amazing Camp War.
"Dunia Games is very enthusiastic about introducing its third game titled Rise of Nowlin that is ready to provide new challenges for mobile gamers in Indonesia, and Southeast Asia region," said Crispin P. Tristram, the Head of Digital Lifestyle Telkomsel. "The collaboration with 8elements is one of our (Telkomsel) ways to accelerate the people's digital lifestyle comprehensively which is in line with the idea of making Dunia Games as ecosystem enabler of a leading mobile gaming platform."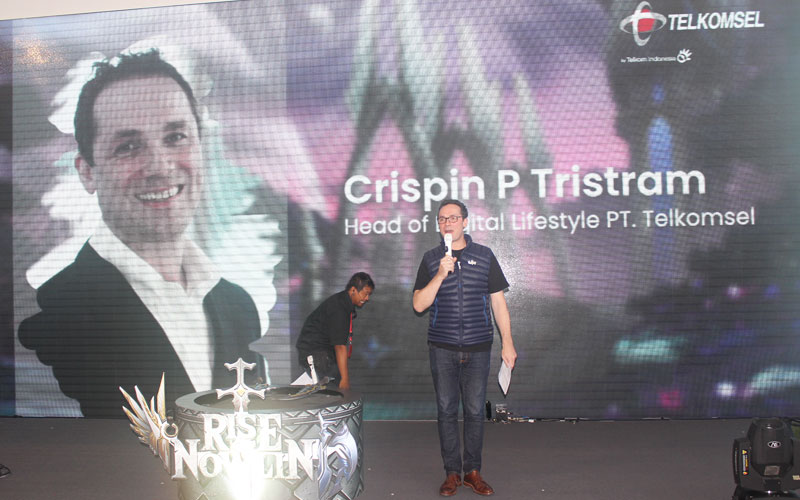 Crispin also adds that Dunia Games has prepared various events to welcome the game in the country. One of them that has been done is the Pre-Registration phase (from December 27th, 2019 to January 17th, 2020). All players can try Rise of Nowlin early before playing the final version.
In addition to the Pre-Reg events, there are also various in-game bonus items such as Tigerlord rare mount, 1.000 Pink Diamonds (PDO), and 3 Bag Expanders. It will be given in the form of a Gift Code. You can access the code from in-game features (Welfare -> Exchange Gift code), from today until February 23th, 2020!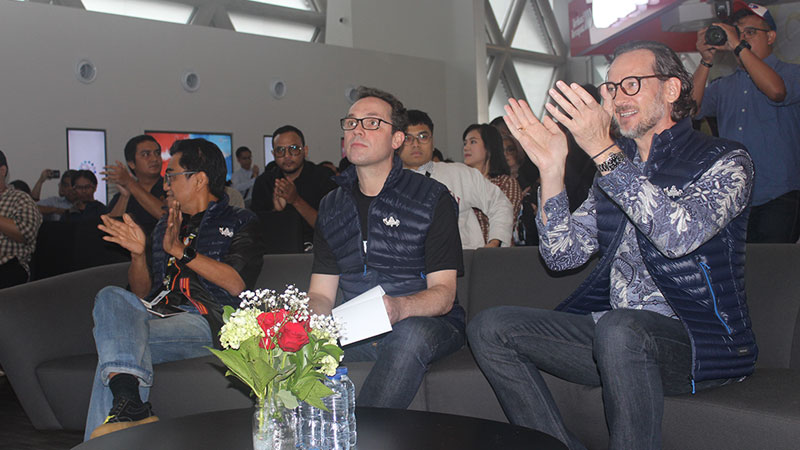 "Based on its success when Rise of Nowlin was launched in Singapore, Malaysia and Phillippines for the last three months, we are optimistic with Dunia Games to launch Rise of Nowlin in Indonesia," explained by Wira Daniel, the Marketing Manager of 8elements. "Not just expanding the game in the country, Rise of Nowlin will also be released in Myanmar, Cambodia, and Vietnam."
Related to esports, Dunia Games also mention about their plan to implement a feature of 20 versus 20 battle mode. It will give many opportunities for the player of Rise of Nowlin to be a professional gamer with their skills and the best war strategy. Aulya Ilman Fadly as the General Manager Games Division in PT. Telkomsel confirmed the feature on the QnA session with media who were attending the grand launching event.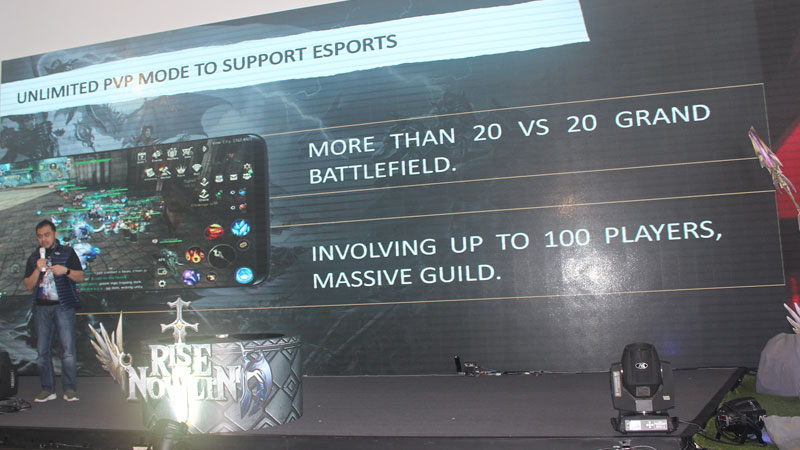 "For the sake of esports, we will implement a feature 20 vs 20 battle mode in Rise of Nowlin in the future," said Aulya Ilman Fadly. "We will release it during IGC 2020, as an exhibition event."
He also added that the feature will be ready to test around July, and going to be launched at the same time as the Indonesia Games Championship (IGC) 2020. The next plan will be opening the Rise of Nowlin esports League.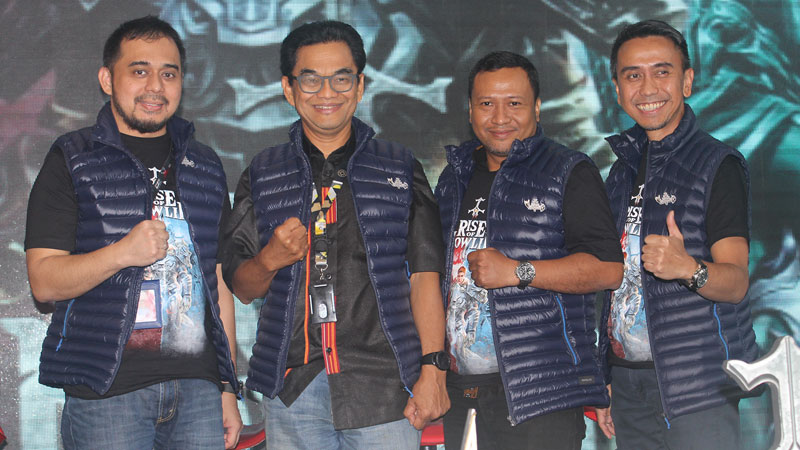 So, you should be prepared from now and start your journey by joining Light or Dark to defend your countries! Go download Rise of Nowlin on Play store and App Store via the link below!
Download Rise of Nowlin on Android here