Bonus Top Up Eksklusif di PayandPlay
23 January 2020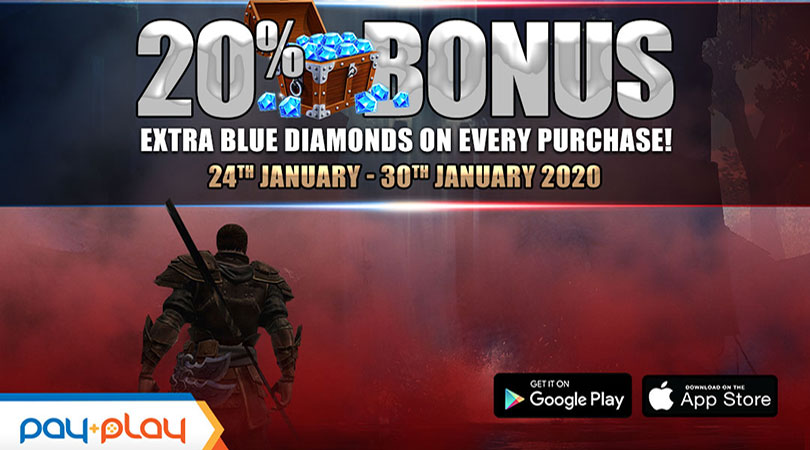 Beli di PnP, Lebih Banyak Diamonds!
Demi menyambut para pemain baru di server baru Rise of Nowlin: ENDLESS SERVER, dan berdekatan dengan perayaan Tahun Baru Imlek 2020, pihak Pay and Play siapkan event seru di mana kamu bisa mendapat lebih banyak BLUE DIAMONDS untuk setiap pembelian yang kamu lakukan di periode event!
Bonus Top Up 20% eksklusif via Play and Play akan berlangsung dari 24 Januari hingga 30 Januari 2020. So Legends, segera login Rise of Nowlin dan pilih paket Top Up (melalui situs PnP atau aplikasinya). Bonus pembelian berlaku untuk semua denominasi yang tersedia.

Sebagai catatan, bonus berupa penambahan jumlah Blue Diamonds yang akan kamu terima baru akan dikirimkan dua hari setelah transaksi Top Up berhasil. Bonusnya akan langsung dikirimkan ke Mail Box milikmu (in-game).
Pastikan juga untuk tetap memantau informasi event dan update terbaru melalui kanal media sosial Dunia Games - Rise of Nowlin!