Rise of Nowlin Open Pre-Registration Stage in 4 Other Countries
27 Desember 2019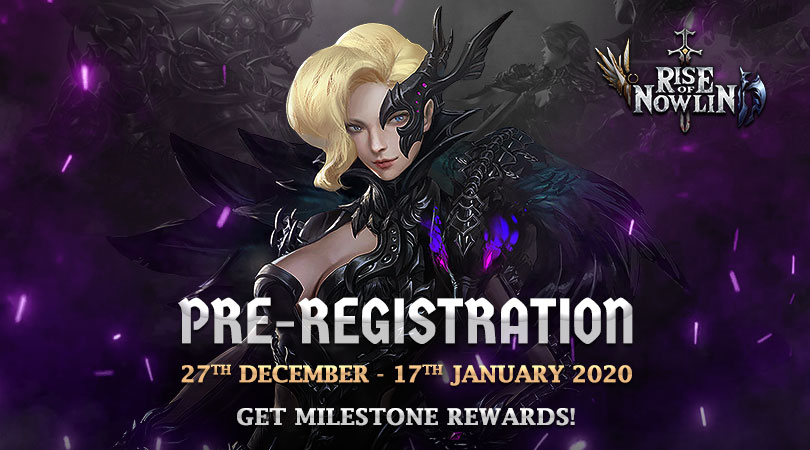 After successfully launched in Singapore, Malaysia, and the Philippines, Rise of Nowlin is ready to expand its market to other countries in the Southeast Asia region. Rise of Nowlin has emerged as the most exciting free-to-play mobile MMO in the last three months.
They have worked intensively to bring the new era of RPG features within the attractive story and impressive Western-style scenery like popular comics, Star Wars or Tolkien, etc. The game will take players to explore the medieval of Central Europe with folktale occurring in the same universe. Choosing between light and dark side, starting character is built out by the player, allowing selection from 5 classes: Warrior, Magician, Assassin, Archer, and the Priest.
Now Rise of Nowlin is open pre-registration for Indonesia, Myanmar, Vietnam, and Cambodia. The event period starts from December 27, 2019 - January 17, 2020. You can join the event from TRii App and be the first legend to play Rise of Nowlin in those 4 countries. There will be a lot of exclusive in-game items for you which will help you to enhance your character.
Rise of Nowlin has a simple interface for the user which also facilitates all the progress from deep character customization, skills effects, riding mounts, an epic PVP/PVE, guild battle and many more!
With the circle pad on the low left monitor for direct the character while most all of the features are on the right side to customize the characters, develop tree skills, attributes, and weapons. This makes the game more interactive and easy to use for skills, stats, transactions as well as attributes while leveling. With user-friendly menus, Rise of Nowlin definitely offers an awesome experience for players.
Join Pre-Registration and get ready for a massive battlefield!